The PERFECT 1, 2 or 3 Week Australia Itinerary [2022]
Whether you have 1, 2, or 3 weeks in Australia, here are some suggestions for an Australia itinerary that will help you make the most of this huge, diverse, and stunning country!
Planning a trip to Australia can be quite difficult, simply because the country is so huge. 
Lots of its best attractions, cities, and natural landmarks are very spread out, so it's impossible to see everything in a short amount of time. 
Australia is also an expensive country to visit, so most backpackers and average travellers won't be able to visit every single point of interest without spending a lot. 
Despite these challenges, planning an epic trip to Australia is definitely possible. 
You just have to be smart about your Australia itinerary, sticking to one or two major areas and picking travel routes that are logical. 
For example, you won't be able to fit Sydney, the Great Barrier Reef, Melbourne, Uluru, Tasmania, and beaches and national parks of Western Australia and the Northern Territory into a 1 week Australia itinerary. 
To see all those incredible places, you'd need at least one month, and even then you'd be rushing to get everywhere. 
What you can do, is pick the areas that appeal to you the most and plan your trip accordingly. 
READ MORE: Check out our comprehensive guide with everything you need to know about travelling in Australia!
So you'd be better off picking either the east coast or the west coast and hanging around there if you only have 1 or 2 weeks in Australia. 
In this article, I'll provide a few sample Australia travel itineraries. 
Each Australia itinerary will include a few of the country's best places to visit, while maintaining reasonable travel times.
Whether it's your first trip to Australia or you've been here for a while, there is always something incredible to see!
The Ultimate Australia Itinerary Travel Guide
Having travelled all around the country, we're excited to share these epic 1, 2 and 3 week Australian itineraries that'll cover the best places around.
But first, a tip…
How to Get Around Australia
It's also important to consider how you'll get around Australia during your visit. 
As I mentioned, the country is huge and public transport like buses or trains is expensive. 
If you're staying in one area, it's worth renting a car for a few days so you can explore and do day trips, but driving from one city to the next may take 12+ hours of driving. 
The best way to get around is to rent a car and explore on your own! We recommend Rental Cars, which has the largest range of vehicles for the best value on the market.
Catching cheap domestic flights is the best way to jump from one state to the next, and you can take public transport or drive within smaller areas. 
Though every traveller will have their own unique preferences and modify these itineraries as necessary, here are some sample Australia itineraries that will hopefully help you plan your dream trip!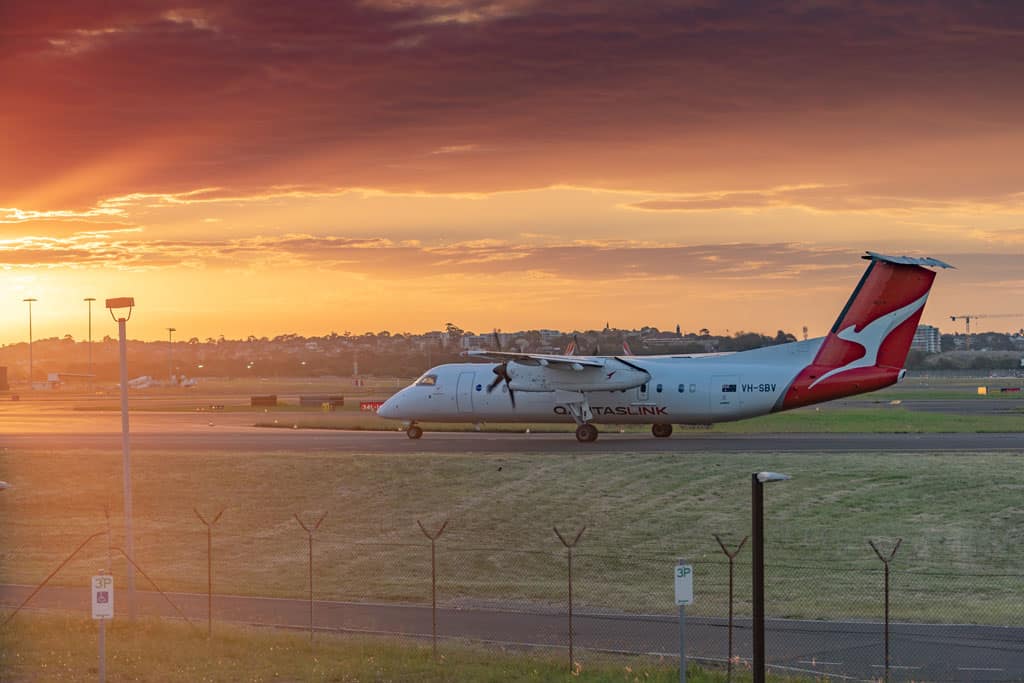 7 Day Australia Itinerary
One week in Australia goes by quickly, but some people can't afford to take much longer off of work or their other responsibilities. 
You can still manage to experience some of the Aussie culture and natural beauty in one week. 
In this 7 day Australia itinerary, you'll be sticking to the middle east coast. 
You'll begin in Sydney, then head up to Queensland to enjoy the Great Barrier Reef. 
This plan is perfect for 7 days in Australia because it doesn't require huge amounts of travel time. 
READ NEXT: 25 Amazing Things to Do in Australia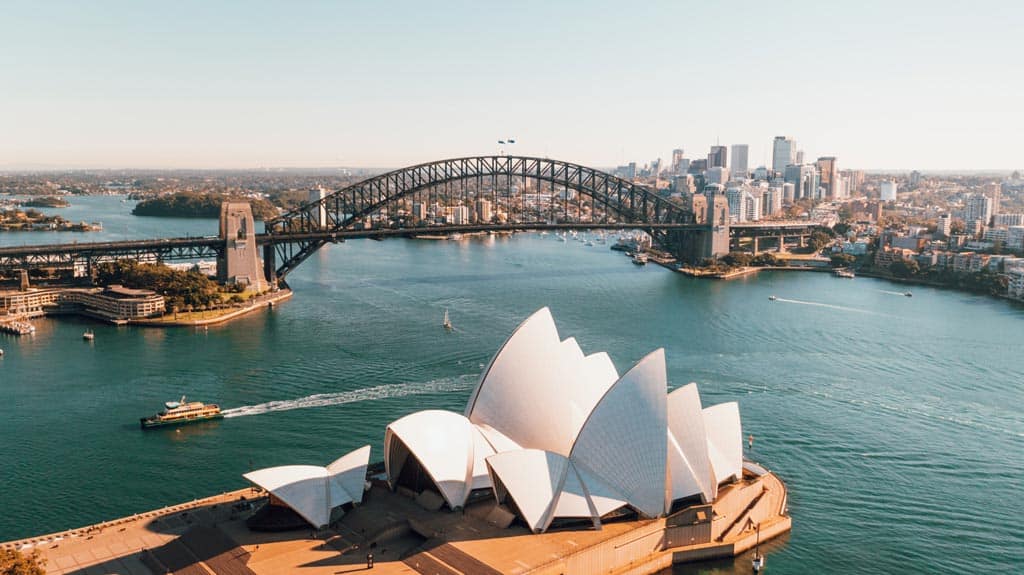 Days 1-2: Sydney
After arriving in Sydney and getting settled, you have two days to enjoy the city. 
You can spend one day visiting all the popular tourist attractions, like the Sydney Harbour Bridge, the Sydney Opera House, Sydney Tower Eye, the Royal Botanic Gardens, and maybe some of the museums. 
Another day can be spent swimming and sunbathing on one of the city's main beaches. 
The northern beaches around Manly, or the western beaches around Bondi and Bronte are great options for a fun day in Sydney.
Bondi Beach has a very strong health and fitness scene, so they have lots of incredible healthy cafes where all the locals like to fuel up. 
Visit Berri Bar Bondi Beach for a refreshing Acai bowl, Porch and Parlour for a healthy breakfast on homemade bread, or Umu for some nourishing organic lunch bowls. 
After 2 days in Sydney, you can catch a quick, 1-hour flight up to Brisbane. 
Check out this post on how to spend one day in Sydney if that's all the time you have.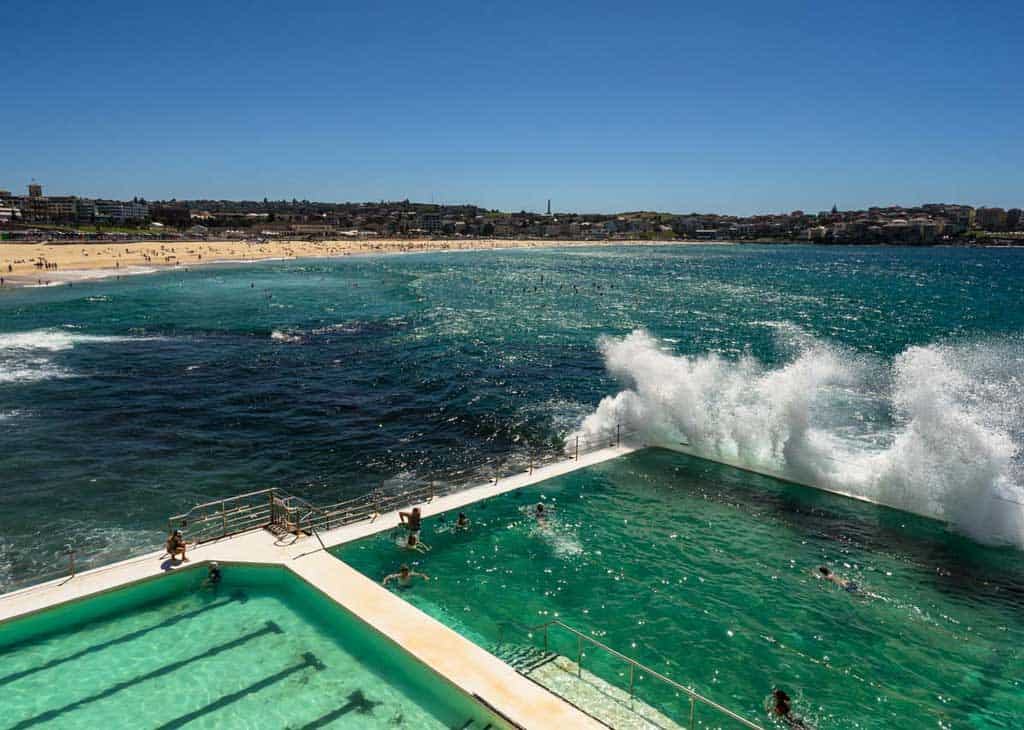 Days 3-5: Brisbane 
Brisbane is another incredible city to visit in Australia. 
After 2 days in Sydney, however, you may be sick of the crowded city streets. 
Luckily, Brisbane makes a great gateway for exploring more peaceful areas of Queensland. 
There are tons of amazing day trips from Brisbane that allow you to explore nature and see more of Australia, including:
Burleigh Heads: a charming coastal town with a massive beach and national park
Hervey Bay: one of the best spots in Australia for whale-watching
Lamington National Park: full of hiking trails and waterfalls
Stradbroke Island: a beautiful location that's great for kayaking, paddleboarding, and trying other water sports
Fraser Island: the world's largest sand island
After exploring Brisbane and the surrounding areas, catch another cheap domestic flight from the city up to Airlie Beach. 
Read our list of the best things to do in Brisbane for more inspiration!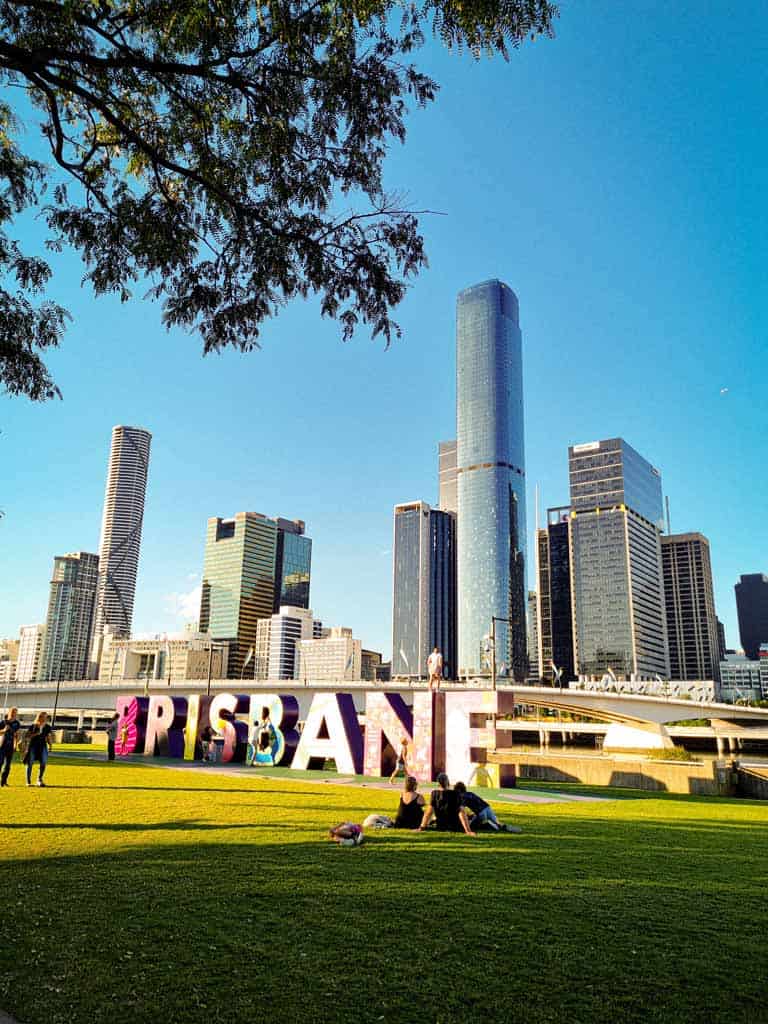 Days 6-7: Airlie Beach and the Whitsundays
Airlie Beach is known as one of Australia's most stunning beaches, complete with soft white sand and clear turquoise water. 
From here, you can soak in the postcard-worthy views in the Whitsundays Islands and do a day trip to the Great Barrier Reef and the famous Whitehaven Beach. 
Book an ocean rafting day tour that include all your snorkelling gear and takes you to Whitehaven Beach and the best locations in the Whitsundays.
BONUS – Booking ahead of time ensures you won't miss out on the tour, and get the best price too! And just for NOMADasaurus readers, if you use the Klook discount code "NOMADS10" on the website when checking out, you'll get $10 off your first booking!
Snorkelling, scuba diving, and sailing through the Great Barrier Reef will make an unforgettable ending to your 7 day Australia itinerary.
At the end of your week in Australia, you can fly from Airlie Beach back to Sydney for your departing flight.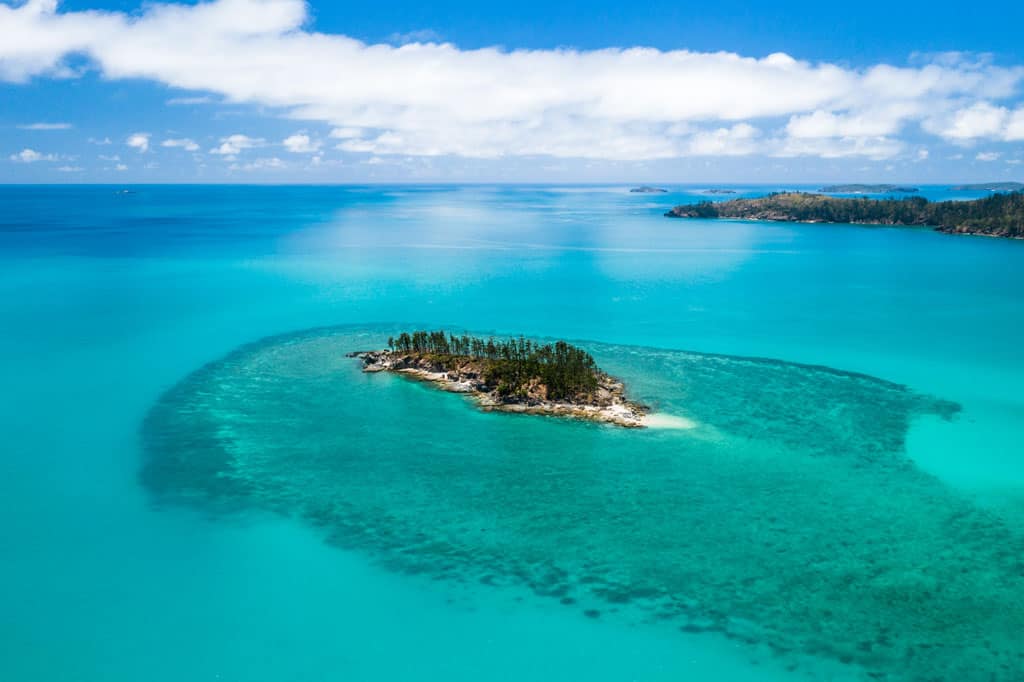 2 Week Australia Itinerary
Two weeks in Australia allows you a bit more time to see different areas of the country. 
This two week Australia itinerary will start in Sydney, move down to Victoria to explore Melbourne and the Great Ocean Road, and will then curve up to Adelaide in South Australia and end in Perth in Western Australia. 
So with two weeks in Australia, you can still manage to visit 4 states! If you'd prefer to spend more time in one place rather than jumping around so much, you can always modify this. 
For example, you could skip Perth and spend a few more days exploring New South Wales, Victoria, or South Australia. 
But here is a sample two weeks in Australia itinerary. 
Days 1-3: Sydney
Once again, you'll fly into Sydney and begin your Australian adventure in the capital city of New South Wales. 
In addition to all the touristy stuff like the Sydney Harbour Bridge and the Sydney Opera House and touring a local art gallery, you could spend one of your days in the lush nature surrounding the city. 
Two perfect day trips from Sydney are:
The Blue Mountains: Full of waterfalls, scenic lookouts and hiking trails, connected to Sydney by train so you don't even need a car. Here's what you should do there.
The Royal National Park: Dramatic coastal scenery with rugged cliffs and secluded beaches. Check out these awesome Royal National Park walks.
After 3 days in Sydney, hop on a plane for a 1-hour flight down to Melbourne.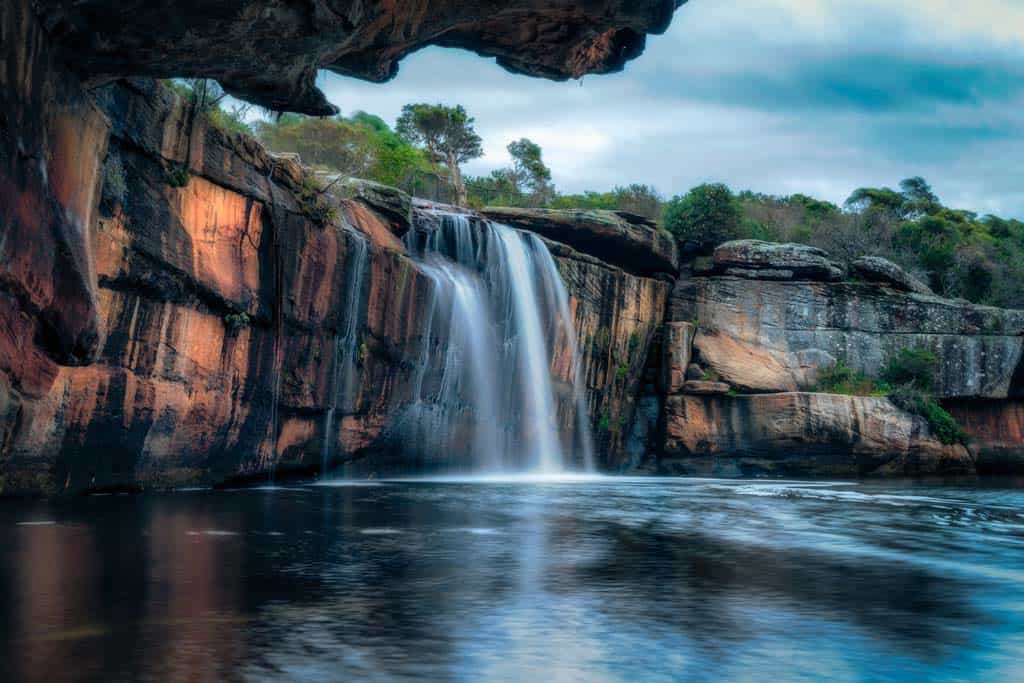 Days 3-6: Melbourne 
As one of the most vibrant and cosmopolitan cities in Australia, Melbourne is a favourite among travellers and locals alike. 
Spend your days in Melbourne visiting street markets, sipping cocktails from rooftop bars, checking out all the cool cafes and restaurants, and experiencing the wild nightlife. 
You can also visit St. Kilda Beach in the south of Melbourne, or head to Brighton Beach to photograph the colourful Brighton Bathing Boxes.
Or take a day trip to Phillip Island or tour the Melbourne Cricket Ground.
After you visit Melbourne, continue on to the famous Great Ocean Road.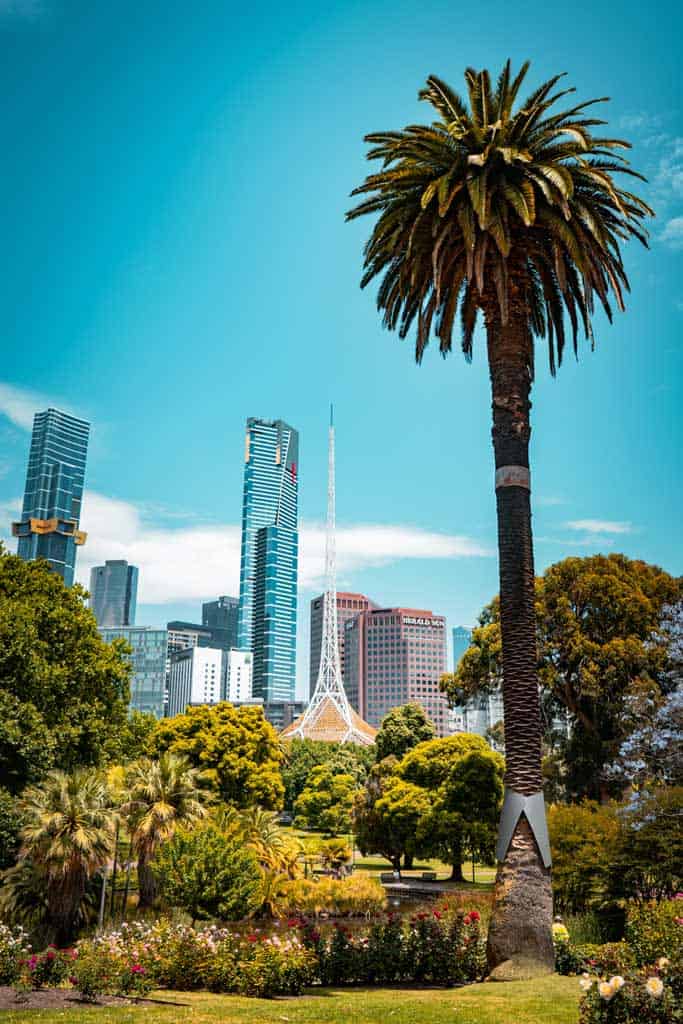 Day 7-8: The Great Ocean Road
One of the highlights of Victoria is the natural wonders of the Great Ocean Road. 
This coastal road runs for 243 kilometers in total and is full of Australian wildlife, quaint little towns, surfing spots, picturesque viewpoints, campgrounds, and overall gorgeous scenery.  
Be sure to see the Twelve Apostles, Split Point Lighthouse, Port Campbell National Park, Apollo Bay, Loch Ard Gorge, and other stunning landscapes along the way.
You can either rent a car from Melbourne and drive the road on your own, or book a day tour. 
It only takes one day to see all the best spots along the road, but you'll need to save some time to make your way back to Melbourne and you don't want to rush. 
You can also stop by the Australian National Surfing Museum in Torquay at the start of the Great Ocean Road.
Fly from Melbourne to Adelaide. 
BONUS – Booking ahead of time ensures you won't miss out on the tour, and get the best price too! And just for NOMADasaurus readers, if you use the Klook discount code "NOMADS10" on the website when checking out, you'll get $10 off your first booking!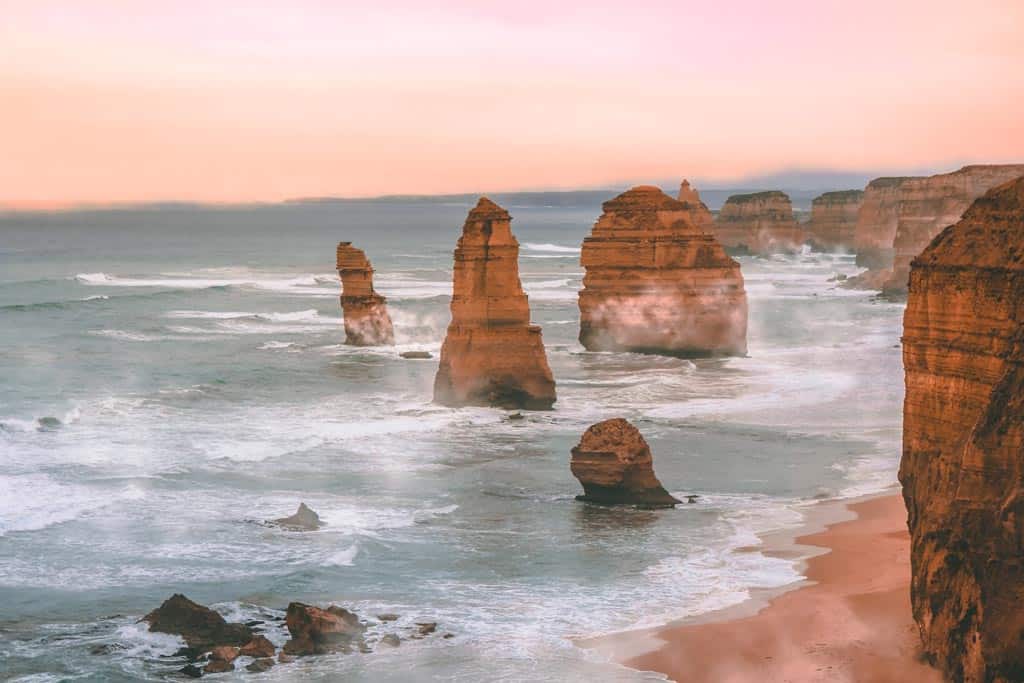 Day 9-10: Adelaide
Spend the next days of your two weeks in Australia itinerary soaking in the culture of Adelaide. 
Enjoy the delicious food, the museums and galleries, and the laid-back charm of South Australia's capital. 
One of your 2 days in Adelaide should definitely be spent touring a vineyard and wine tasting in the Barossa Valley. 
Again, you can either rent a car in the city and drive yourself around the vineyards (make sure you don't drink too much!), or you can book a day trip.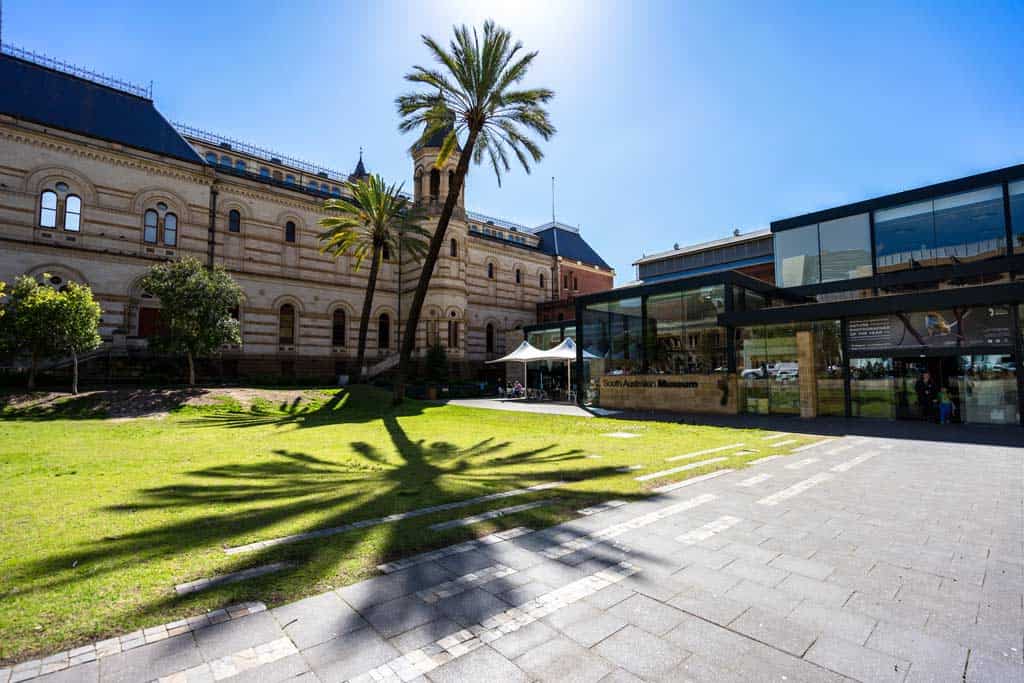 Day 11: Kangaroo Island
As one of the most unique places in South Australia, Kangaroo Island makes a super fun day trip from Adelaide. 
Take photos of the interesting rock formations in Flinders Chase National Park, stroll along the pristine golden beaches, or search for some local animals like wallabies, koalas, and of course, kangaroos. 
Head back to Adelaide after Kangaroo Island and hop on another quick flight to Perth to finish up this two week Australia trip.
Read next: 8 Amazing Things to Do in Kangaroo Island, Australia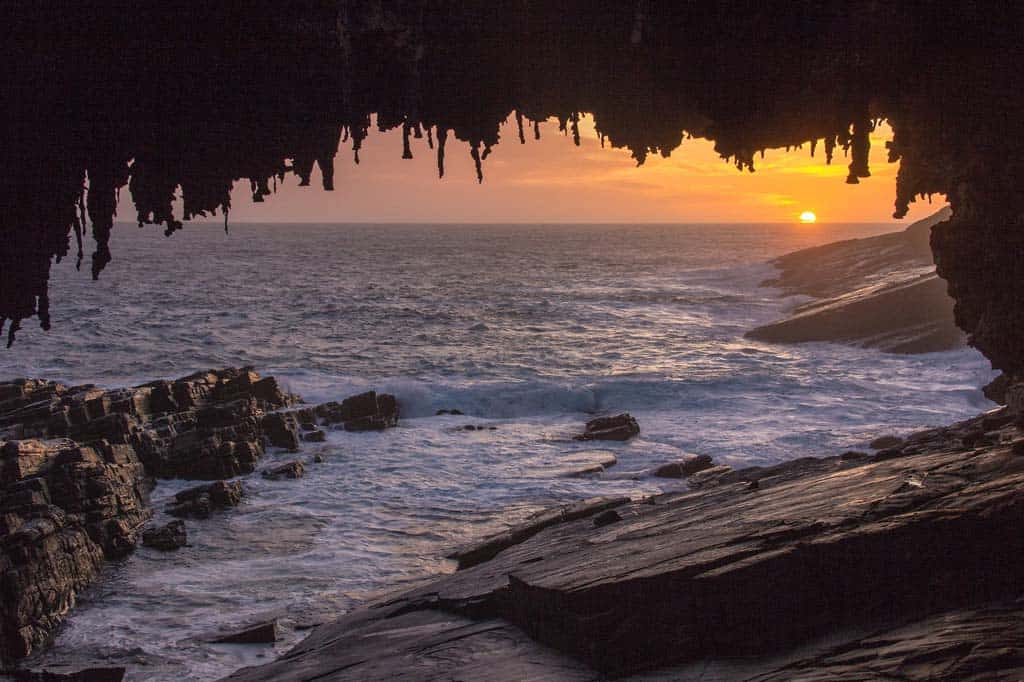 Day 12-14: Perth
Your last few days of visiting Australia will be well-spent in Perth, the capital city of Western Australia. 
Enjoy the beaches, explore the Fremantle Markets, visit wineries and wildlife parks, and more.
You could also treat yourself to one last epic adventure in Australia by taking a day trip to Rottnest Island. 
This island is full of fun activities, natural wonders, beautiful views, and cute little quokkas, which are small, native Australian marsupials similar to wallabies. 
After a few days in Perth, either catch your departing flight from here or fly back to Sydney if your flight leaves from there. 
You could also consider a day trip to Margaret River, one of the top wine and surfing regions in Western Australia.
It's a 3 hour drive from Perth to Margaret River, so only make the trek if you feel like you have time.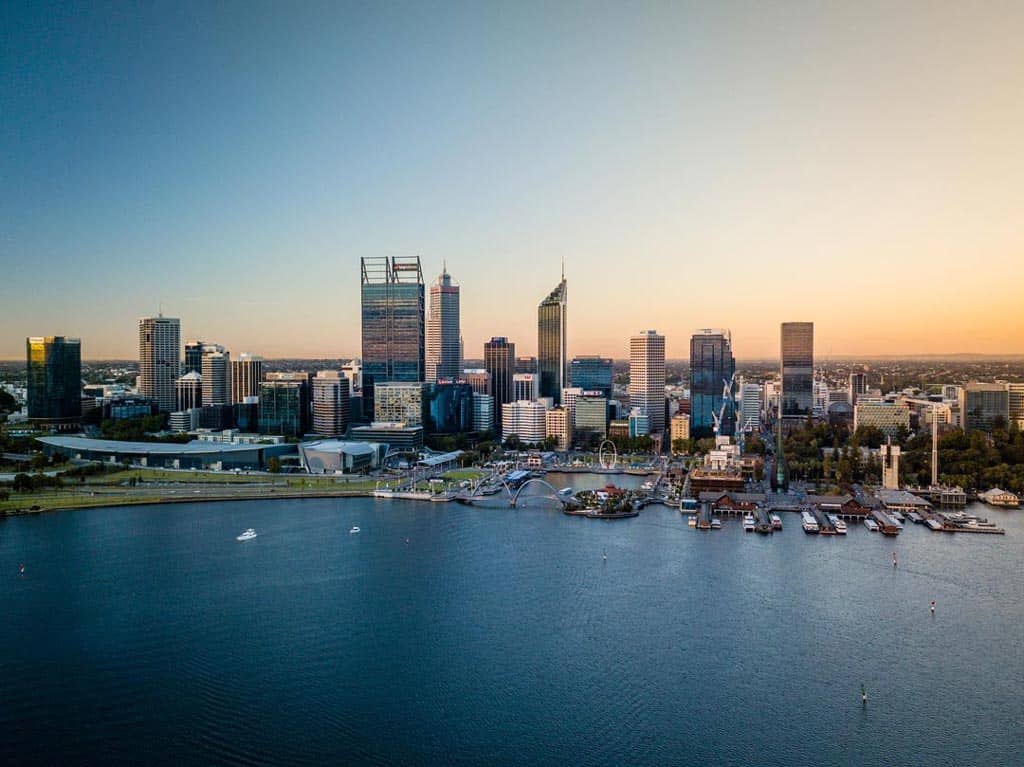 3 Week Australia Itinerary
3 weeks in Australia allows you to visit some big cities and tourist spots, but it also allows you to venture out to more remote and isolated areas. 
In this 3 week Australia Itinerary, you'll visit Sydney and Byron Bay at the start. 
Then you'll head up to The Gold Coast, and tropical north Queensland to the Daintree Rainforest. 
Continue your journey up north by travelling to Darwin and Kakadu National Park, and then venture inland to Uluru (Ayer's Rock).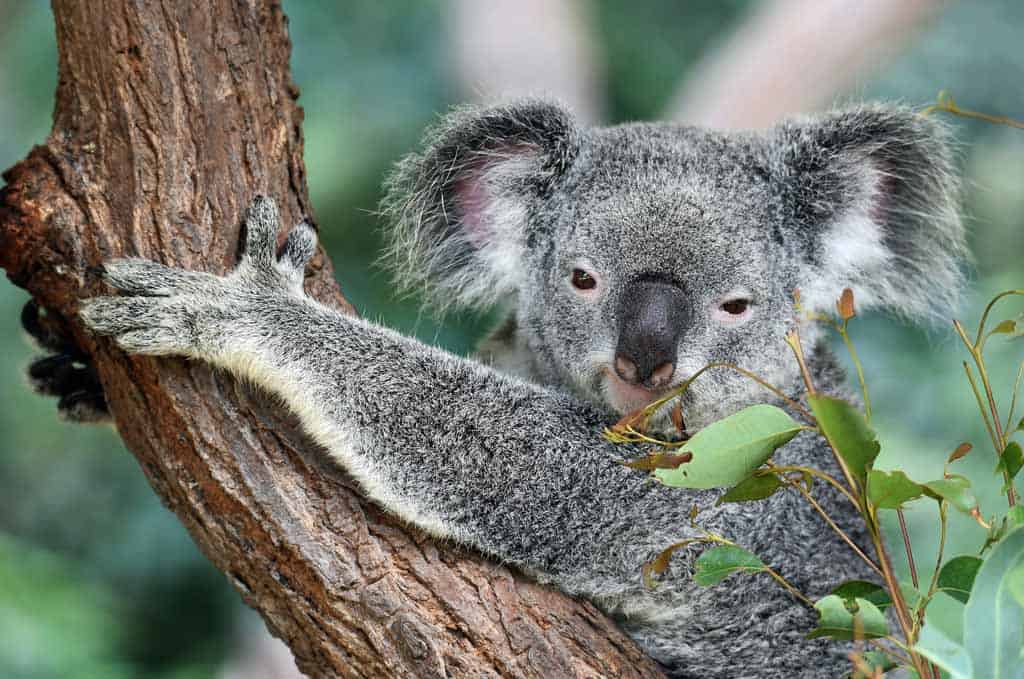 Days 1-2: Sydney
Again, spend your first couple days in Australia checking out Sydney and maybe doing a day trip to the Blue Mountains of the Hunter Valley Wine Region.
Be sure to visit Sydney Harbour, Darling Harbour, and the famous Bondi Beach during your time in Australia's largest city.
Then fly to Ballina, a small airport 30 minutes away from Byron Bay. 
Check out our Sydney to Brisbane road trip guide if you'd prefer to rent a car and drive up the east coast.
Days 3-4: Byron Bay
Byron Bay is a hub for backpackers, and it is a very fun place to experience when you visit Australia. 
From bar crawls and drum circles on the beach, to night markets and street art, to coastal walks and lovely beaches, a couple days in Byron Bay will feel like bliss. 
Even if you aren't on a strict backpacker budget, Byron Bay has so many great hostels that it's worth immersing yourself in the backpacker scene. 
Some of the best hostels in Byron Bay include Wake Up! Byron Bay and Byron Bay Beach hostel. 
Both of these have hundreds of great reviews from travellers cost around $30 per night, which is pretty cheap for Australia. 
If you want to meet other cool people and take part in all the fun social activities of Byron Bay, you may want to stay in one of these fun hostels instead of a hotel!
You can choose to hang out in Byron Bay for a few more days, or catch a flight from Ballina to the Gold Coast for a taste of the Sunshine Coast surf vibes.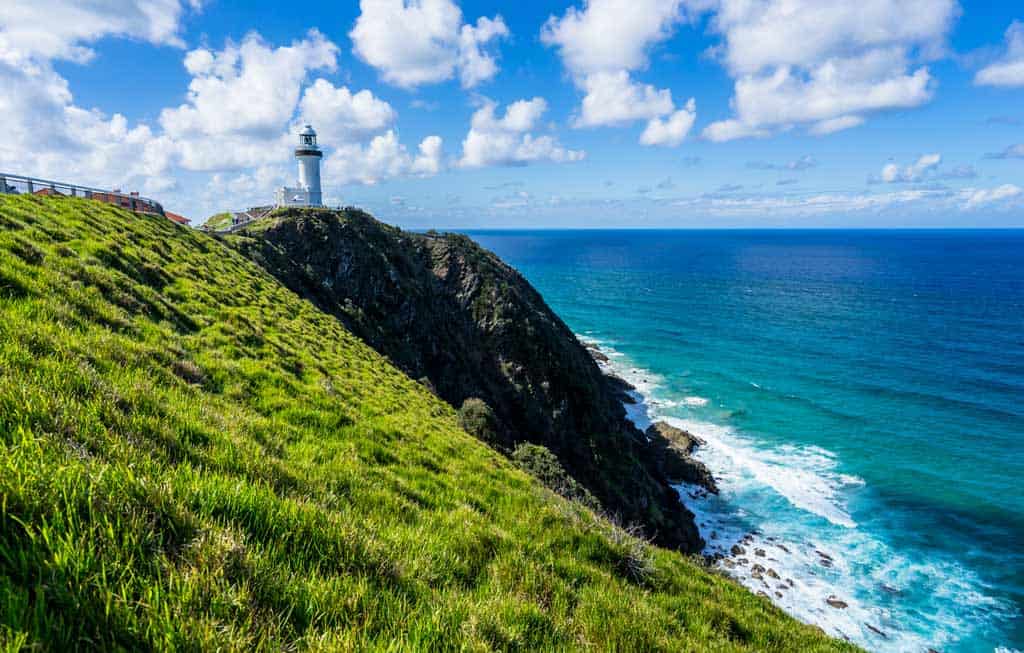 Days 5-6: The Gold Coast
The Gold Coast is one of the best places to learn how surfing when you visit Australia. 
You can take a surf lesson from an experienced local and ride the waves, or just relax on the beach, eat some great food, and hit the bars and nightclubs in the evening. 
The Gold Coast combines the excitement of the city with the salty air and water sports of a beachside town, so it's a diverse and fun place to visit. 
Fly from the Gold Coast up to Cairns.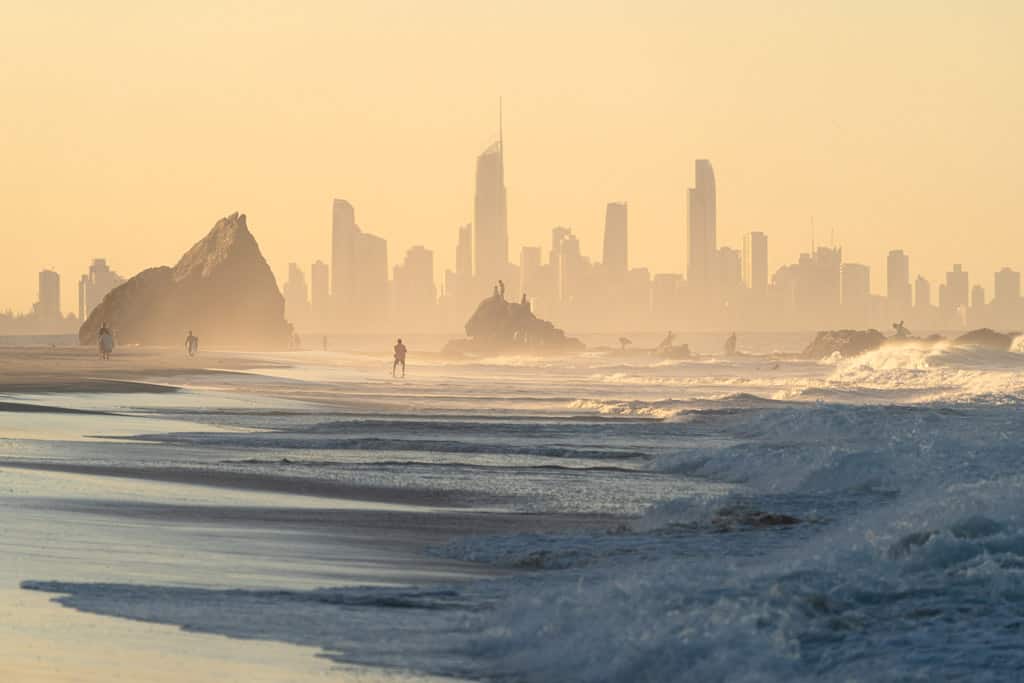 Days 7-8: Cairns
The next few days of your 3 week Australia Itinerary will take you up along the coast of Tropical North Queensland. 
This corner of Australia is hot, humid, and jam-packed with rich jungles, Aboriginal culture, waterfalls and the marine life of the Great Barrier Reef. 
Keep in mind that during the rainy season, from October to April, you can't swim in the ocean here because there may be crocodiles and jellyfish. 
Cairns is the gateway to tropical north Queensland. 
The real beauty lies outside the city, but spend a couple days adjusting to the heat, partying with the many backpackers, shopping at Rusty's Fruit Market, and swimming in the big public swimming pool called the Lagoon. 
Also check out Tjapukai Aboriginal Cultural Park and the nearby Barron Gorge National Park near Kuranda.
Then you'll take the local bus up to Port Douglas. You can buy your bus ticket from any tourism agency or from the main bus station, and take the Cairns to Cooktown route.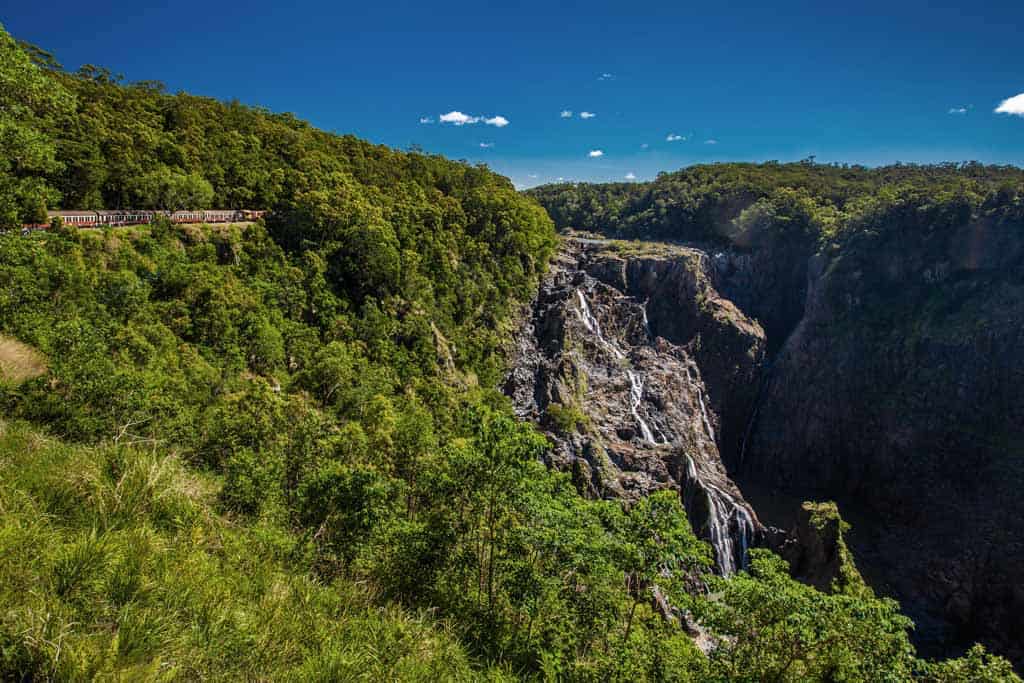 Days 9-10: Port Douglas and the Great Barrier Reef
Only about an hour north of Cairns is Port Douglas, a small, relaxed town with one backpacker hostel, a few amazing restaurants, and a nice park lined with palm trees for viewing the sunset. 
This is one of the best places to book a Great Barrier Reef snorkelling or diving tour because up here, the reef isn't as crowded as near Cairns. A snorkelling reef trip is one of the most popular Australia tours and shouldn't be missed!
So spend one of your days in Port Douglas swimming in the crisp, blue waters of the reef and seeing some incredible, colourful marine life. 
From here, get back on Cairns to Cooktown bus and continue north up to Cape Tribulation in the Daintree Rainforest.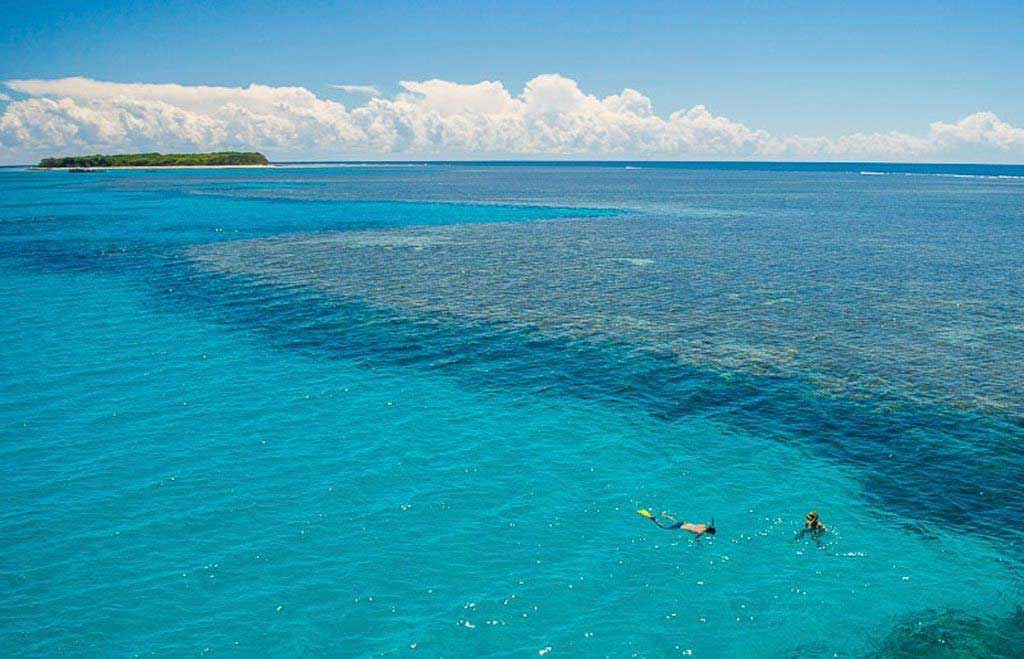 Days 11-13: Cape Tribulation and the Daintree Rainforest
Located in the midst of the jungle, Cape Tribulation is the perfect place to disconnect from technology and reconnect with nature. 
There is only one main road running through the town, if you can even call it a town. 
Cape Tribulation has a few resorts and hostels, a couple tourism companies and about two shops, and that's it. 
But the powerful presence of the rainforest is more than enough to entertain you for a couple days.
The Daintree is the oldest rainforest in the world, and is one of the true natural wonders of Australia.
Go hiking, ride horses on the beach, book an ATV sightseeing tour, do an exotic fruit tasting at Cape Trib Farm, visit the Daintree Discovery Center, or take a boat cruise on the Daintree River to spot some crocodiles. 
Try to avoid visiting Tropical North Queensland in December through February, however. This is the wet season and many roads may be flooded and tours will be closed.
On your third day, take the bus back to Cairns then fly to Darwin.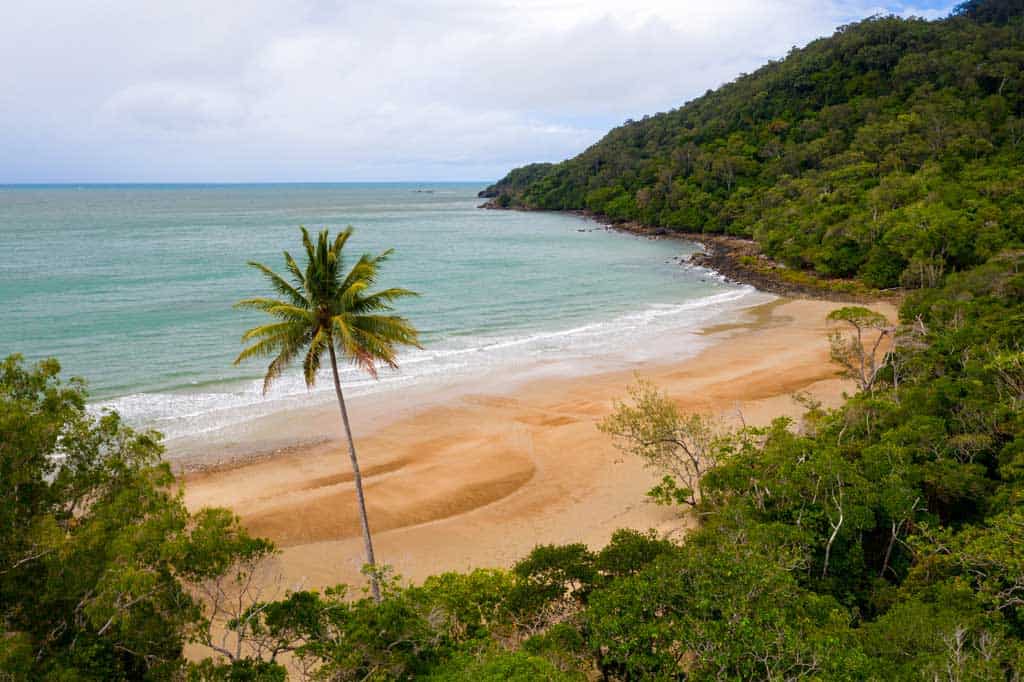 Day 14: Darwin
Darwin is the capital city of the Northern Territory, and it is a convenient starting point for a trip into Central Australia and Ayers Rock, in the south of the state.
Use this day to walk around and sightsee a bit, relax and unwind, and plan your journey into Kakadu National Park. 
Check out our guide for the best things to do in Darwin!
Days 15-17: Kakadu National Park
Rent a car in Darwin and spend the next couple days exploring the largest national park in Australia!
You can swim in waterfalls, find ancient Aboriginal rock art, and go hiking through some incredible landscapes. 
If you have a van or a tent, you can camp at one of the park's campgrounds. Otherwise there is a handful of resorts where you can stay overnight in Kakadu. 
Most of the accommodation in Kakadu is located in Jabiru, the main town of the park. 
You could also book a guided tour to Kakadu as a day trip from Darwin. This is a good option for those who want to take a break from planning and driving. A tour will take you right to the best spots in the park, which is handy because the park is so huge.
After exploring the national park, drive back to Darwin and then fly to Alice Springs at the heart of Australia's Red Centre. 
(Alternatively if you don't want to keep travelling so much, you could stay in the Northern Territory and explore more natural wonders like Nitmiluk National Park.)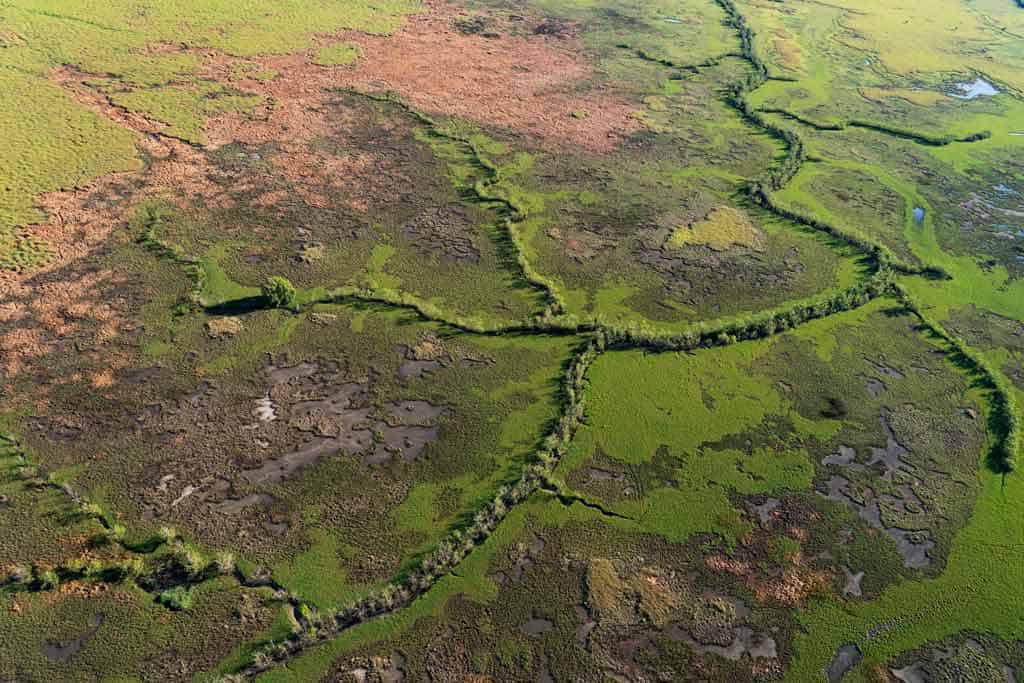 Days 18-20: Uluru and the Red Centre
From Alice Springs in the center of the Northern Territory, it's time to begin your journey to Uluru!
The Red Centre is the central desert area of Australia, consisting of Alice Springs and the UNESCO World Heritage Site, Uluru Kata Tjuta National Park.
Uluru, or Ayers Rock, is a sacred monolith and it one of the most famous places to see on a trip to Australia.
You have two options for getting to Uluru. 
Option 1: Rent a car in Alice Springs and complete the 5-hour drive on your own. Keep in mind it's also 5 hours to get back, so that's a 10 hour road trip in total. You should also have your own camping gear and pack enough food and water for the road trip.
Option 2: Book a tour from Alice Springs if you are tired of driving. You can choose a straightforward day trip. It's a bit pricier to do a guided tour, but it takes away a lot of the effort on your part. 
Either way, watching the sunrise and sunset bathe Uluru in soft, natural hues is a sight you'll never forget, so the journey is worth it. 
If you are renting a car and doing your own road trip, consider also heading out to Watarrka National Park and Kings Canyon. This amazing spot is a 3 hour drive from Ayers Rock, which is a short drive for the Outback!
READ MORE: Check out all the incredible things to do in Uluru!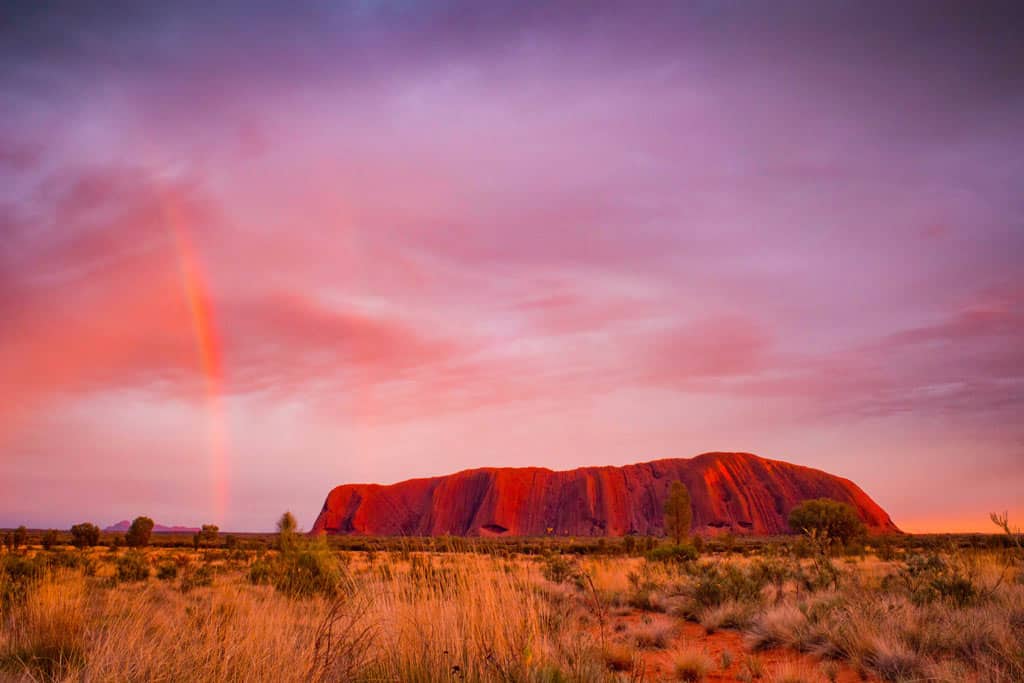 Day 21
Your final day of the 3 week Australia itinerary will mostly be spent travelling. 
Drive back to Alice Springs, then fly back to Sydney for your flight home.
I just want to add that there are many other natural wonders that I didn't get to mention!
Australia is massive so it's hard to fit in so many cool places in a short time.
For example, the north of Western Australia is stunning, but it's very remote and not convenient to add to a few weeks in Australia.
Few Australians even make it out here on holiday.
But riding a camel on Cable Beach, snorkelling with Whale Sharks in Exmouth, or camping in Cape Range National Park are amazing experiences that you can have if you have the time to venture out there.
Tasmania is also one of the most gorgeous places in Australia. The island is home to some of the best hiking and camping in the country, but it requires lots of prior planning and preparation and gear.
You could also road trip around Australia, taking more time to see all the attractions and not having to rush.
But it would take you months or even years to road trip all of Australia!
Regardless of how much time you spend here, don't stress about seeing everything!
It's impossible to see everything, and no matter where you go, you're sure to have an epic time.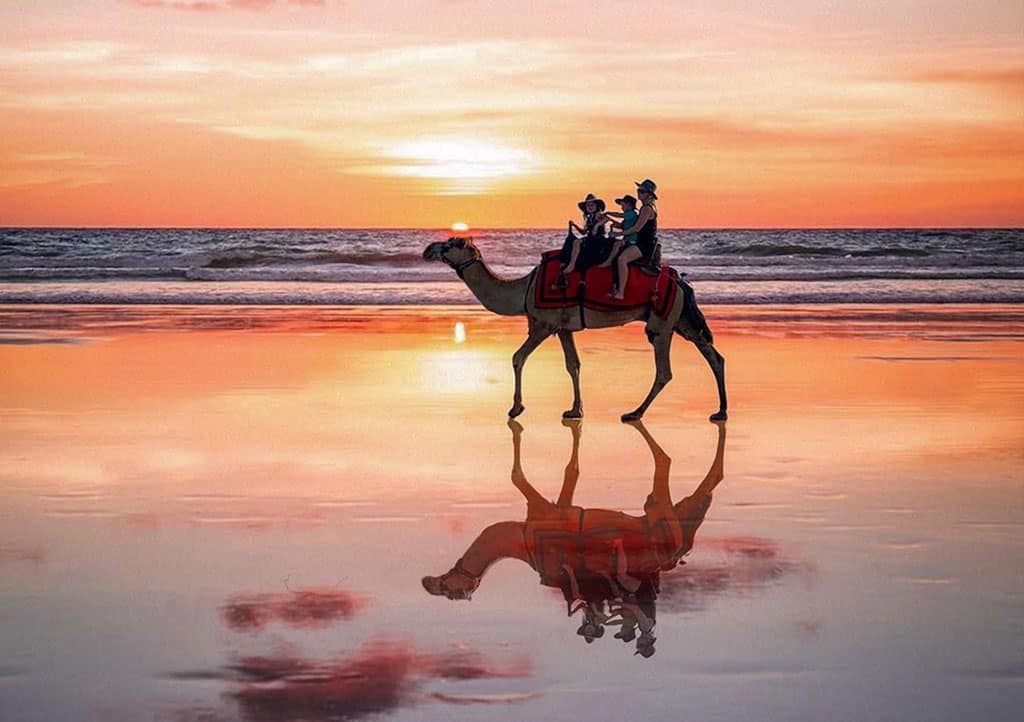 DISCLAIMER: Some of the links in this article are affiliate links, which means if you book accommodation, tours or buy a product, we will receive a small commission at no extra cost to you. These commissions help us keep creating more free travel content to help people plan their holidays and adventures. We only recommend the best accommodations, tours and products, and regularly review these. Thanks for your support, kind friend!