What To Do In Vancouver In Winter | 2022
Like many Canadian cities, Vancouver offers an impressive range of outdoor activities, no matter the season.
But with multiple skiing and snowboarding resorts a short drive from the city center, winter is easily one of the best times of the year to check out Vancouver.
Ready to travel again? Don't go without travel insurance.
I recommend SafetyWing Nomad Insurance. I've been using it since 2019 and I can assure you it's the perfect solution for nomads like you and me.
Moreover, Vancouver's winter is mild compared to other parts of Canada, so the temperatures are not too unpleasant for most people.
Thus, if you fancy a trip to this snowy paradise and are wondering what to do in Vancouver in winter, read on.
We're sharing the best winter sights and activities, plus what to expect from a Vancouver vacation at this time of year.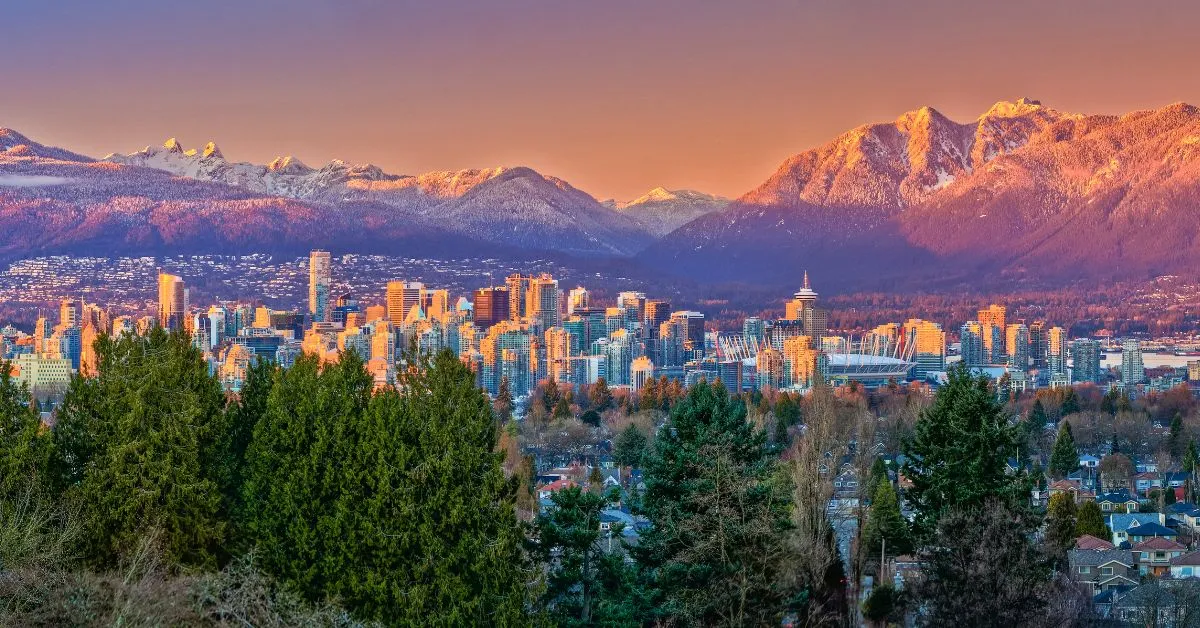 Visiting Vancouver In Winter
Like everywhere in Canada, winter in Vancouver is very cold, but this just adds to the appeal. Here's what to expect in November, December, January, and February.
Vancouver In November
November is when the temperatures drop significantly in Vancouver, and the air starts to feel colder. Expect highs of 9° and lows of 5°, along with a fair amount of rain, as it typically rains for half the month.
November could be ideal if you want to see Vancouver in winter but dislike crowds.
What's more, if you're here in the second half of the month, you'll catch the light shows and festive events as they kick-off.
Vancouver In December
December is the coldest month of the year, with highs of 7° and lows of 3°. In addition, there is an average of 12 days of rain, so don't forget your umbrella.
In terms of things to do, December is undoubtedly the best winter month to visit Vancouver. If you come during the pre-Christmas run-up, you'll be able to check out all the festive events and light shows throughout the city.
In addition to Christmas, some big festivals also take place this month.
Winter Solstice Lantern Festival happens on the 21st, celebrating the year's longest night with lantern-making and fire performances.
In addition, the Whistler Pride and Ski Festival take place between the 22nd and the 29th.
Of course, with all this going on, expect many crowds when visiting Vancouver in December.
So book your accommodation and trips in advance to avoid disappointment or super high last-minute rates.
Vancouver In January
January's weather in Vancouver is the same as December's, making it the joint coldest month of the year.
However, January lacks the festivities, making things low-key and much quieter.
Still, if you're heading to Vancouver to ski or snowboard, this is one of the best months to go as the crowds have diminished, so you can enjoy the slopes much more!
Vancouver In February
February weather in Vancouver is still pretty much the same as the previous two months. Considered an off-season month, most people who visit in February come for the slopes rather than city sightseeing.
If you are heading to the ski resorts, you'll find plenty of fresh snow creating a stunning winter wonderland landscape and no crowds.
Things To Do In Vancouver In Winter
Vancouver really knows how to make the most of the cold season. Here are eight of the best things to do in Vancouver in winter.
Take A Day Trip To Grouse Mountain
Grouse Mountain is a popular ski resort in the North Shore mountains, just a short drive from Vancouver city center.
Thus, spending a day skiing and snowboarding here is a must for anyone in Vancouver during the winter.
Grouse Mountain boasts 33 runs for skiing and snowboarding, including 15 night runs. There is also 9 km of trails to explore via snowshoeing.
If that's not enough, you can skate on the pond, rent a sled, or even take a sleigh ride. So you don't have to be a skiing pro to enjoy this blissful winter wonderland.
One unique winter-only activity here is Grouse Mountain's Light Walk. Only a few visitors know about this tunnel that's lit up during the winter months only, giving a magical light show.
And don't miss a ride on the Skyride aerial tram that offers breathtaking views of Vancouver's skyline.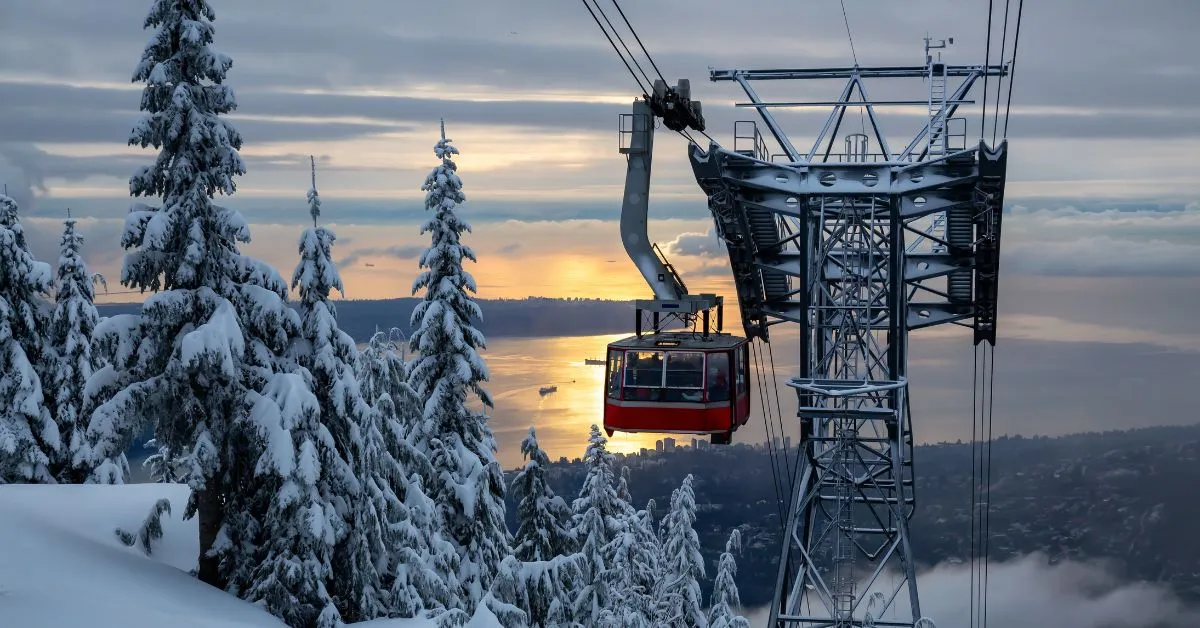 ---
---
Go Snow Tubing At Cypress Mountain
Another fun outdoor activity in Vancouver during the winter is snow tubing. Head to Gnarly's Tube Park at Cypress Mountain, a 30-minute drive from central Vancouver, to enjoy this 100-meter ride through the snow.
Gnarly's Tube Park is open most days from mid-December to the end of March.
Be sure to reserve your spot beforehand, though. Bookings have to be made at least 2 hours before the session.
Do The "Lights To The Lodge" Snowshoe Trek
While in Cypress mountain, take advantage of the resort's newest experience. The brand-new Lights To The Lodge is a self-guided snowshoe trail through an enchanting old-growth forest to the historic Hollyburn Lodge.
The entire trail is lit with LED lights, creating a festive ambiance. It's just 1km to the lodge, and a 2.5km round trip, so it is suitable for all ages and fitness levels.
Most hikers stop at Hollyburn Lodge for a hot drink or warm meal, as the restaurant serves food and drink until 9:30pm.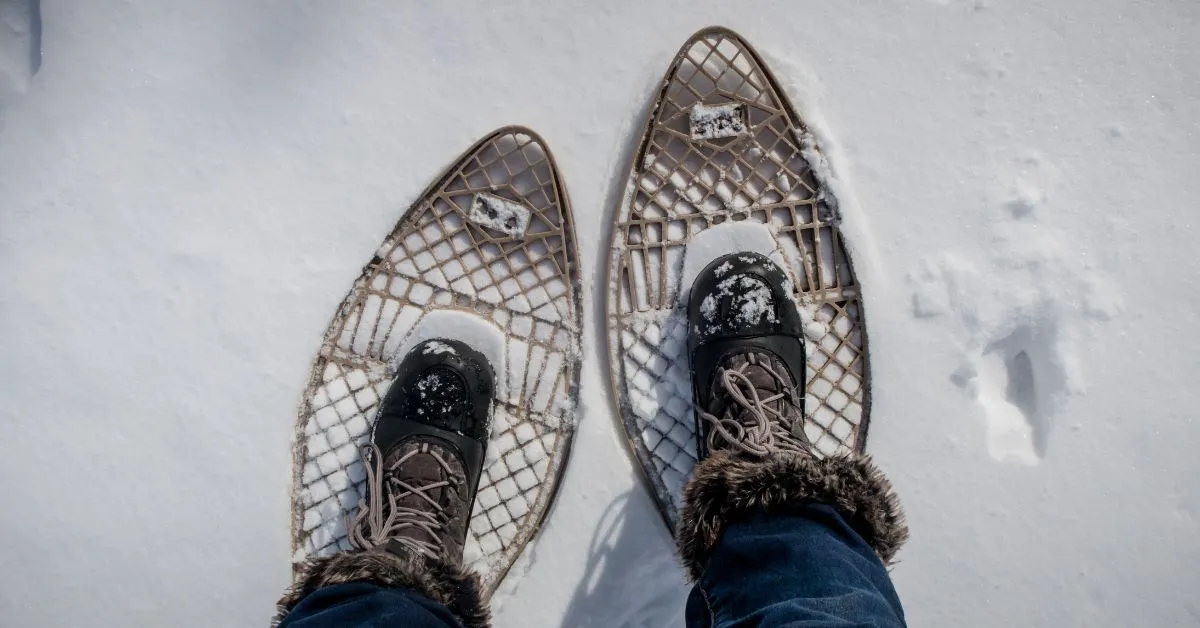 Check Out Bright Nights At Stanley Park
For 25 years and counting, Stanley Park has been hosting an annual winter event known as Bright Nights.
This unique experience runs from late November to early January, featuring millions of Christmas lights illuminating the 400-hectare park.
You'll also find plenty of food vendors serving all your favorite winter comforts, like churros, pretzels, popcorn, and hot chocolate.
There is also live entertainment, festive workshops, and other attractions.
In the past, Bright Nights featured a vintage train, which you could ride around the park to view the lights. However, the event will be without this attraction in 2022.
Entry to Bright Nights is donation based, with all proceeds going to the BC Professional Fire Fighters' Burn Fund.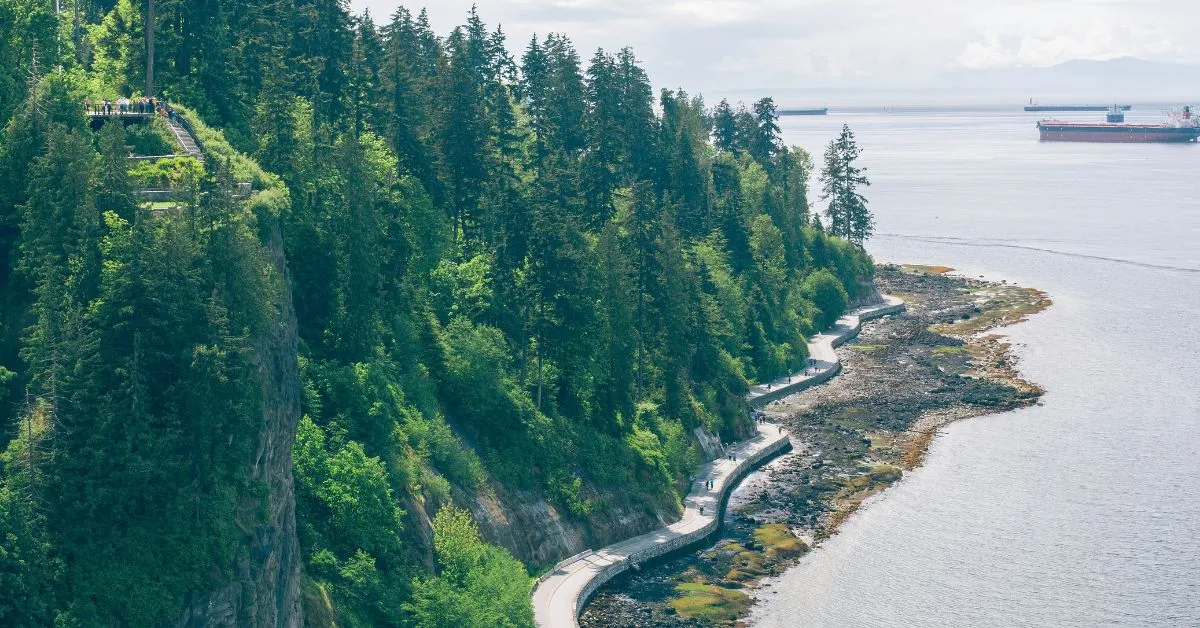 Admire The VanDusen Festival Of Lights
From one light show to another, The VanDusen Festival Of Lights takes place every year at the beautiful VanDusen Botanical Garden.
From late November to early January, you'll find one million lights decorating the 15 acres of garden, accompanied by festive music.
There are also themed areas, unique light features, and food vendors. It is open from 4 to 10 pm every evening, except Christmas Day.
Head To Capilano Suspension Bridge
Capilano Suspension Bridge is a 137-meter treetop bridge located halfway between North and West Vancouver. The bridge was built in 1889, giving splendid views of the Capilano river below and the forest all around.
Capilano Suspension Bridge is popular with Vancouver tourists all year round but is extra special during the winter. This is because from mid-November to January, there is the Canyon Lights display.
All the bridges and surrounding areas are illuminated with a changing multi-color display during this event. There is also a light tunnel, which wraps along the Cliff Walk.
Capilano Suspension Bridge is open daily from 11am to 9pm, but we recommend going after dark for the best experience.
As it gets crowded around Christmas time, you must make a reservation online beforehand. There is also a free shuttle from downtown.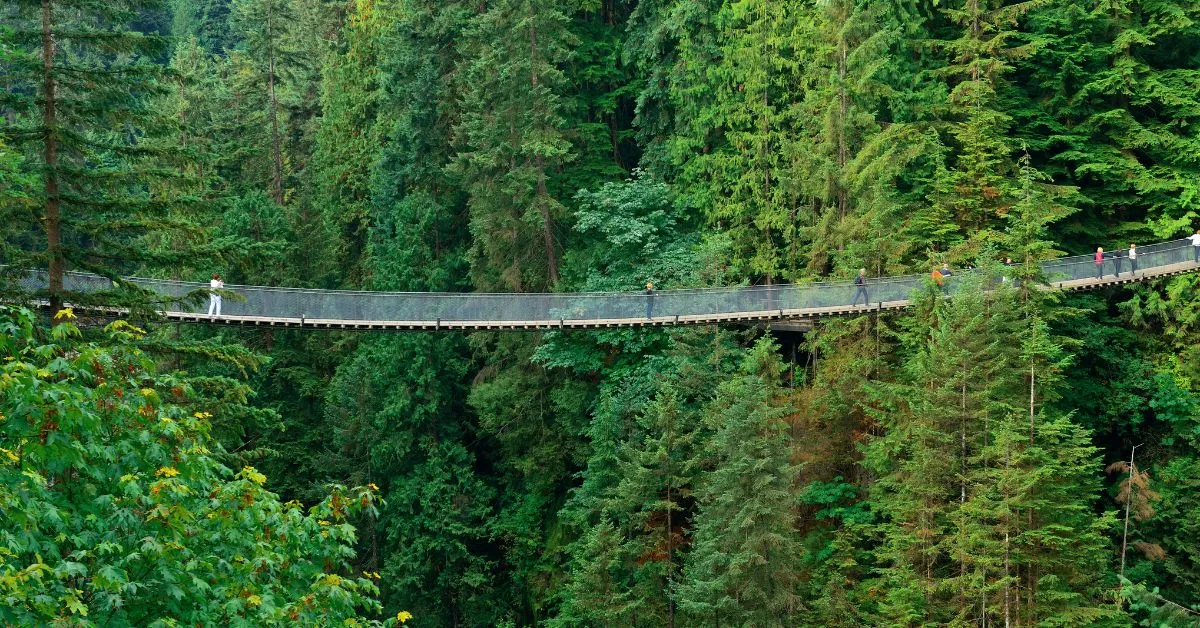 Watch A Hockey Game At Rogers Arena
If you prefer to watch winter sports rather than participate in them or are simply looking for a fun evening activity, head to Rogers Arena.
Known as Vancouver's live entertainment hub, the arena is home to the ice hockey team Vancouver Canucks.
The team plays one to two home games each week from October to April, so there is a good chance you'll catch one.
If sport is not your thing, check out the entertainment schedule instead. There are regular concerts and shows, such as stand-up comedy and even MMA matches.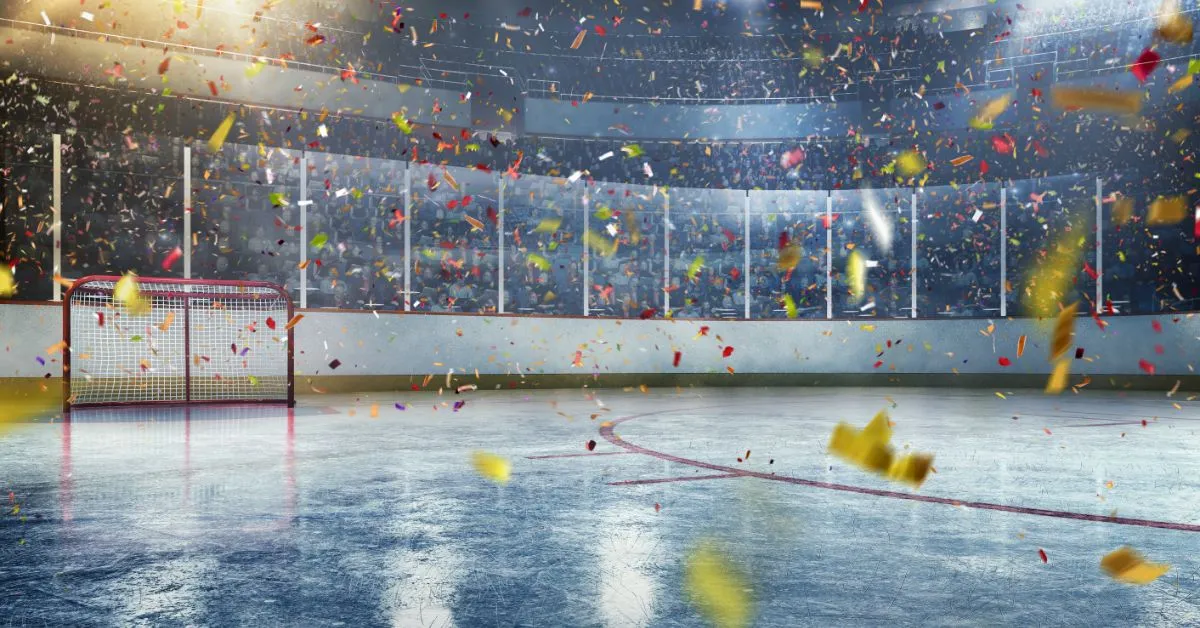 Stroll Around Vancouver Christmas Market
Canada's Christmas markets may not be as extravagant as the ones you'll find in Europe. Still, the Vancouver Christmas Market is guaranteed to spark holiday cheer in everyone, including the biggest Scrooge.
With over 80 vendors, you'll feel like you're in Frankfurt with traditional German food, festive sweets and drinks, and unique handcrafted gifts.
Aside from the stalls, there is tons of live entertainment and excellent activities like a walk-in Christmas tree, scavenger hunt, and a sky curtain of lights.
The Christmas market occurs at Jack Poole Plaza and runs from mid-November to Christmas Eve.
You can purchase tickets at the gate, but as it gets busy, there may be queues. Therefore, it is highly recommended to buy tickets online beforehand.
Final Thoughts On What To Do In Vancouver In Winter
Although it can be grey, dark, and rainy, you'll never be confused about what to do in Vancouver in winter.
As a gorgeous winter wonderland, you can try a new winter sport, go hiking in the snow, or check out the festive events in the city.
However you choose to spend your winter vacation in Vancouver, you'll surely have a fantastic time.
Visiting Canada soon? Read one of the following guides: