What are the Best Attractions And Activities On Hawaii's Big Island?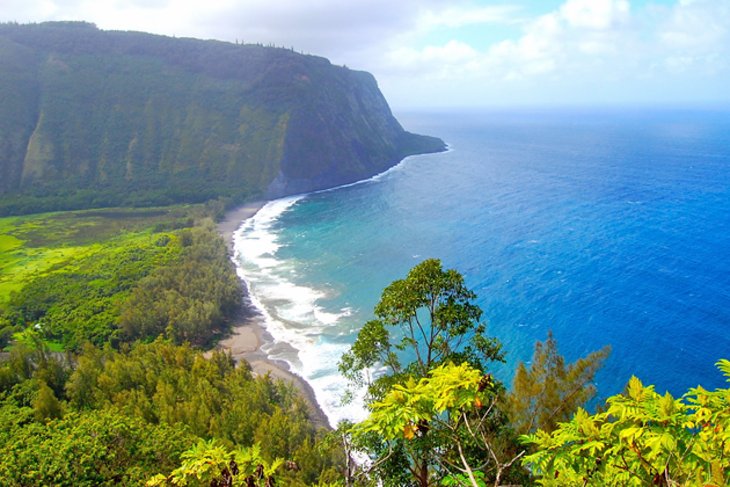 Hawaii's Big Island is a vacationer's paradise. It is every travel enthusiast's dream and in fact, calls for more than one visit. This is because it's difficult to visit just once in a lifetime. After all, there is just so much to see and do!
With that in mind, we have done all the dirty work and made it easier for you! We have compiled a list of Must-See-and-Do Things on the Big Island based on our preferences. This way, you can say goodbye to the confusion since you can easily choose the best sights and experiences for your next trip from this list.
Better yet, our list comprises everything from natural wonders and more. That said, if you're looking for the best things to do on the iconic Big Island, you've come to the right place. Let the fun begin as we explore the Best Big Island Vacation Ideas and Activities:
Top Attractions on the Big Island
When people think of Hawaii, most of what comes to mind is the natural scenery. Though we love nature's gifts, Hawaii's Big Island is more than simply flora and fauna; it's also a lot of fun! Since there are endless things to do and see, narrowing down the best is quite hard.
On a perfect day, you'd be able to visit them all in one trip, but you wouldn't have enough time to enjoy them all. As such, we've narrowed it down for you so you can pick the greatest Big Island activities for your next trip. Here are some of our hand-picked attractions and tour areas, where you can plan and book your next trip. Mahalo!
• Start with Hawaii Volcanoes National Park, cool down at a waterfall or beach, and end with the Waipo Valley:
Hawaii has some of the most beautiful vistas and scenery in the world. Choosing which ones are "must-sees" might be difficult at best. Nevertheless, the top of the list has to be the hottest point on the island (pun intended), Volcanoes National Park. Here there's so much to see and enjoy; keep exploring regardless of your favorites.
You'll want to cool off after seeing the volcanoes, so head to one of the best waterfalls or a beach of your choosing. You may go hiking, kayaking, or simply grab your camera and snap some of the gorgeous and breathtaking landscapes. The Waipo Valley is particularly eagerly awaiting your arrival!
Adventures On The Big Island That Should Be On Your Bucket List
You'll want to add these to your list whether or not you're on a bucket list adventure. Certain excursions go above and beyond the "must-see" list waiting for you. How so? They are impeccable and simply stand out due to their extraordinary experience.
• Swimming with the massive green sea turtles or the fascinating manta rays then concluding the day with some ziplining.
What's a vacation if it's not enjoying a one-of-a-kind adventure? Get in the ocean and swim with these glorious creatures! From here, perhaps you'd like to take it a step further and spend some time ziplining through the trees and waterfalls.
This way, you'll be able to view even more of the intriguing scenery. Keep in mind that you can trek and swim almost anywhere on the island. Yes, that's a great way to get started on your bucket list trips. Now book that adventure and get going!
Eco-Adventures on the Big Island that end with nighttime stargazing
Many people are unsure what an Eco-Adventure is. The quick answer is that, as the name implies, this is a place where being ecologically conscious and having a good time collide.
Take the reins and enjoy your time as a Paniolo (Cowboy in Hawaiin). You're heading on a major adventure with your steed. Remember to bring your binoculars and camera to capture rare, protected plants and animals.
On this excursion, you will be able to see endangered and protected creatures and plants. If you're a glorified bird enthusiast and are looking for rare birds, having your camera with you will come in handy.
Of course, no trip is complete without a nighttime stargazing excursion. At Mauna Kea, you can see the tallest mountain from its base to summit. You'll witness a tremendous star show here and have the fun of your life!
Evening Entertainment on the Big Island
Planning a night out? You will not be disappointed! There are a variety of ways to sit back and relax here. You could enjoy some lovely time with mouthwatering cuisine and a Hawaiian sunset, whether you're looking for the perfect romantic night or a family adventure.
If that doesn't cut it for you, how about a Luau, comedy, or magic show? You'll without a doubt enjoy the traditional attire, dance, and delicious feast. All activities are held in the spirit of aloha, and you'll undoubtedly leave with cherished recollections of your Big Island evening.
Top Big Island Land Adventures And Sea Tours
The Big Island has a larger landmass than any of the other Hawaiian Islands, hence its 'witty' name. It's also growing daily thanks to Kilauea. Regardless, the terrain is primed for exploration and adventure. You could take a drive in a rented automobile whether luxury or compact.
Keep in mind, however, that you'll be doing a lot of driving, so comfort is key. Bring your hiking boots and be prepared to be wowed by the scenery. Moreover, bring your camera and binoculars with you. If you want to return home with a plethora of memories, this is the ultimate way to go!
Wind Up
Each of the following activities and must-see attractions has a distinct quality that makes them one-of-a-kind and intriguing. Whichever you choose, it's bound to be a one-of-a-kind experience. Make a reservation for your adventure today!