Waterbom Kuta: The Second Best Waterpark in the World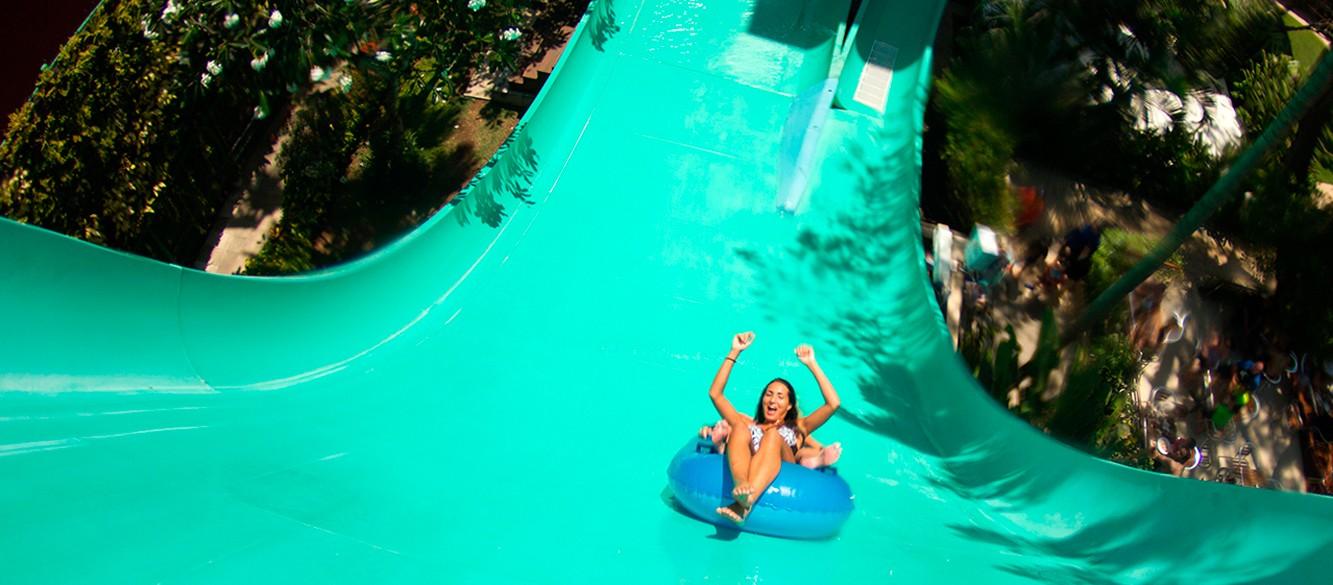 Nusantara or between Nusa is the name for Indonesia because it has many islands and vast oceans. Dominated by the beauty of the sea, water tourism on small islands such as the Thousand Islands, Gili Trawangan, to Karimun Jawa Island is ready to captivate its visitors.
If you are a lover of water tourism but are too lazy to hit the beach sand, don't worry! You can also enjoy a Waterbom tour that is no less exciting, one of which is Waterbom Bali. Before deciding to go to this place, it's good to read the following review.
Why Waterbom Bali?
You need to know that among the 25 existing waterparks, Waterbom Bali is ranked second as the best waterpark in the world. This waterbom even beats the Atlantis Aquaventure Waterpark in Dubai. In addition, Waterbom Bali is also ranked the best in Asia.
The Waterbom, established in 1993, is located in the Kuta area and stands on ​​3.8 hectares of land. In this waterpark, you will find 20 water slides with different sensations and heights suitable for testing your adrenaline.
The Waterbomb also implements security with international standards when it comes to safety. In addition, this water recreation also has an organized and sophisticated water sanitation system.
Rides at Waterbom Kuta, Bali
This waterpark has a variety of rides that are challenging. No wonder many visitors are preoccupied and feel at home to linger. Here are some of the water rides that you can find there:
1. Python
This vehicle is in the form of a circular tube inspired by the shape of a snake. Visitors will ride tires or rubber boats for four people on this slide while enjoying every exciting and tense bend.
2. Smash Down
This one is even more challenging because the slide has a slope of 60 degrees with a length of 25.9 m. Wondering how fast are you going to slide?
3. Pipeline
The Pipeline is also suitable for those who like to trigger adrenaline. You will slide at a speed of 60 km/h for 13 seconds on this slide. The height of this vehicle is also not a joke, which is 20 meters. Wow!
4. Funtastic
Funtastic is a ride made for kids. They can explore an adventure on the rides, trying various body slides playing jets or water cannons. Parents can also relax in peace while watching their children.
Waterbom Kuta Bali Opening Schedule
Day: Monday – Sunday
Time: 09.00 am – 18.00 am (local time)
Note: closed on Nyepi Silent Day
Waterbom Kuta Bali Entrance Ticket Prices
Adults: 310,000 IDR
Children (age 2 to 11 years): 265,000 IDR
Family package (2 children and 2 adults): IDR 1,100,000
Infants (age 0 to 2 years): free of charge
The ticket price above is only valid for Indonesian citizens.
This Bali Waterbom looks very exciting, right?