Traveling to the USA? Take a Look at These Exceptional Hotel Deals – The 5 Star Luxury Hotel Community
Finding a more diverse travel destination than the United States would be quite the challenge. The huge country has everything you might imagine – impressive mountains, breathtaking beaches, lush green forests, exceptional restaurants, a vibrant art scene, and so much more.
Of course, getting to know the United States isn't possible in just one trip. To discover everything, you will need many adventures (and even many years). Why not start now?
At PrivateUpgrades, we have exclusive deals for some of the best and most luxurious hotels in the States. Here are some ideas for your next trip.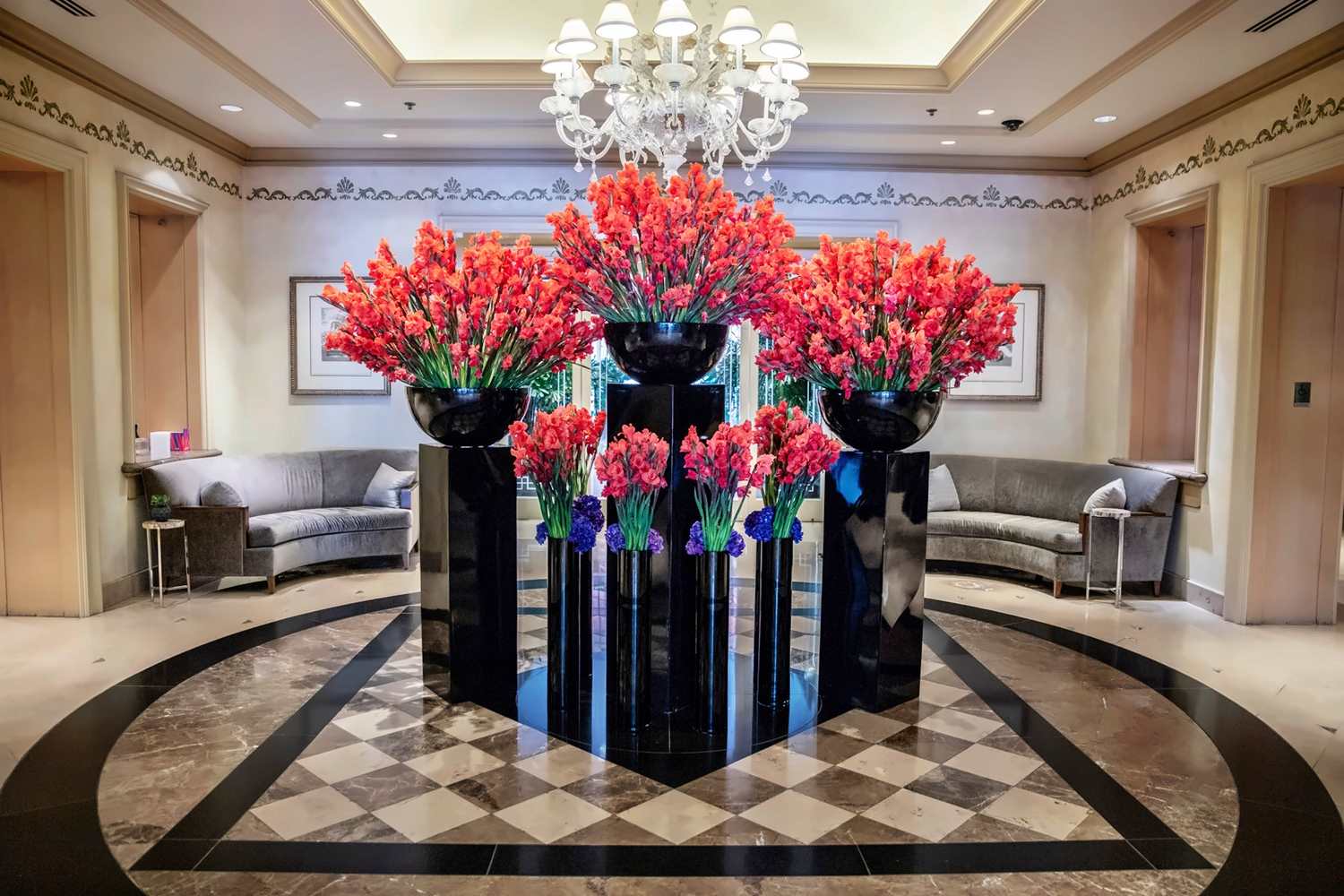 Four Seasons at Beverly Hills
If you wish to feel like a true star, there is no better place to visit than Beverly Hills. While Hollywood celebrities make it their home, you have the opportunity to enjoy a luxurious weekend getaway or a long-awaited vacation.
Shop for beautiful goods at Rodeo Drive, treat yourself to dinners at fabulous restaurants, and make a visit to the iconic Greystone Mansion. The best place to stay in Beverly Hills? Four Seasons, of course! In fact, the hotel might be as iconic as the city itself.
Set in the heart of Beverly Hills, the hotel's glamour is unbeatable. Imagine a lush garden secluded retreat that offers the most spectacular views of the entire Hollywood Hills. Four Seasons Beverly Hills has been a top choice for many a-listers. It is not hard to see why. With such amazing amenities, you will feel like true royalty.
A highlight of the hotel is the Four Seasons Spa, which has a selection of exclusive treatments. To cool off, enjoy the expansive pool deck in private cabanas. On-site, guests may visit 'Culina Restaurant', which offers an Italian-style award-winning culinary experience. Stop by the 'Windows Lounge' to taste specialty martinis and catch live performances.
Wish to stay at the Four Seasons at Beverly Hills? Make your reservation through PrivateUpgrades and enjoy an exclusive package to awaken your senses. The offer is valid until the end of April.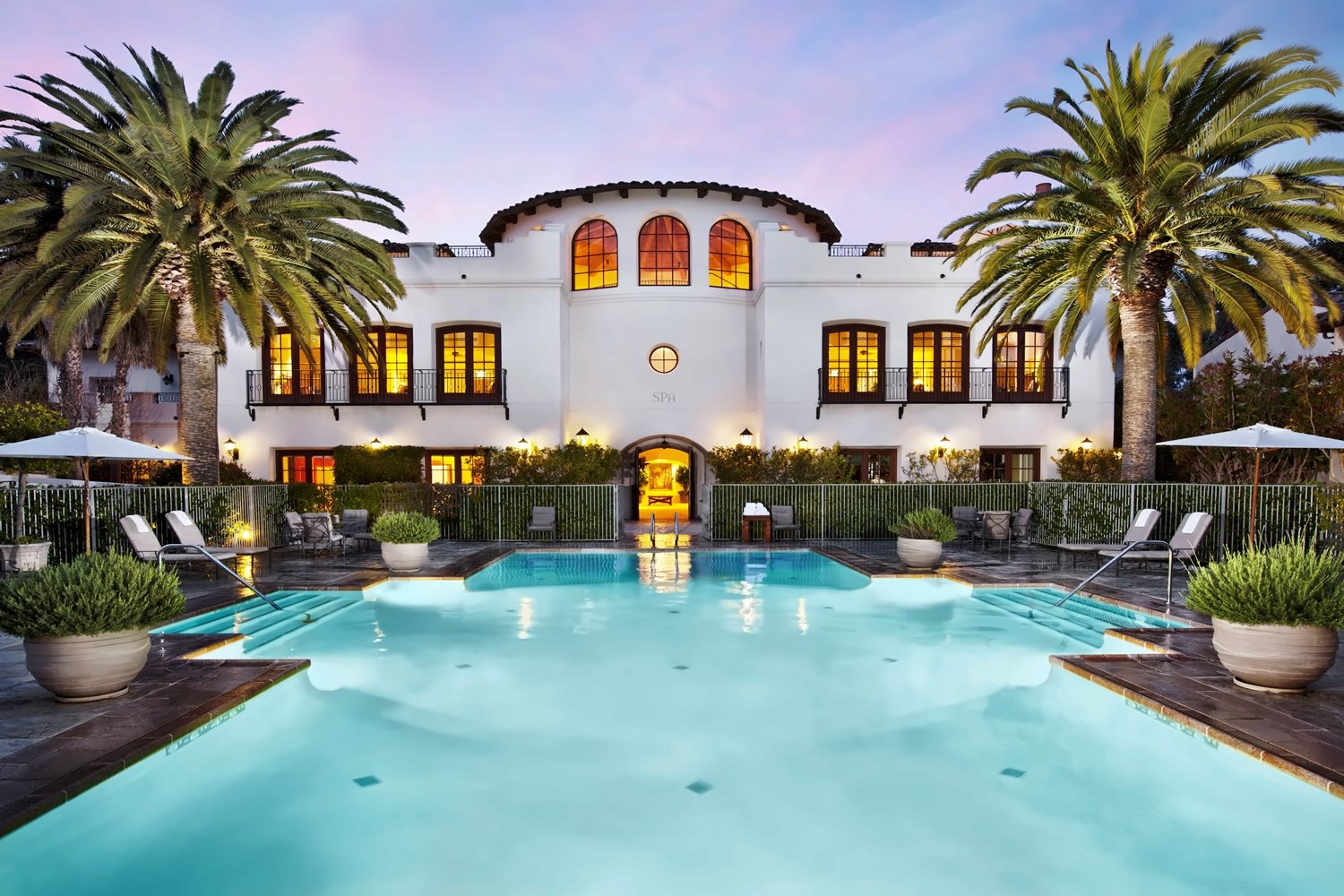 The Ritz Carlton Bacara
Those who wish to experience the magic of Southern California should pay a visit to Santa Barbara. Whether you are a fan of fine dining, water sports, hiking, lying on the beach, or exciting nightlife, the city, which is often called the American Riviera, has something to offer you.
Not to mention the majestic mountains and vibrant culture – for these and many other reasons, Santa Barbara should be on your travel itinerary. To have the most luxurious experience, consider staying at the renowned Ritz Carlton Bacara.
Overlooking the Pacific Ocean, the Ritz Carlton Bacara really is a vacation paradise. Whether you wish to have a romantic getaway with your loved one, hope to have a fun-filled family adventure, or have a solo experience, here is where you should go.
Ritz Carlton Bacara Resort is known for its prestigious hospitality. Therefore you may expect to have top-notch service. Excellent addition to the magnificent hotel is its three saline-watered clear-looking swimming pools. Furthermore, the elaborate foot Spa and wellness center will be a wonderful destination after hours of exploring the city.
Guests may choose between 358 rooms and suites. The Ritz Carlton Suite includes two bedrooms, a living room space, kitchenette, dining space, two bathrooms, and an office, which is convenient for families and bigger groups traveling together.
Book your stay through PrivateUpgrades until the end of April and enjoy the third night for free! Sounds great, doesn't it?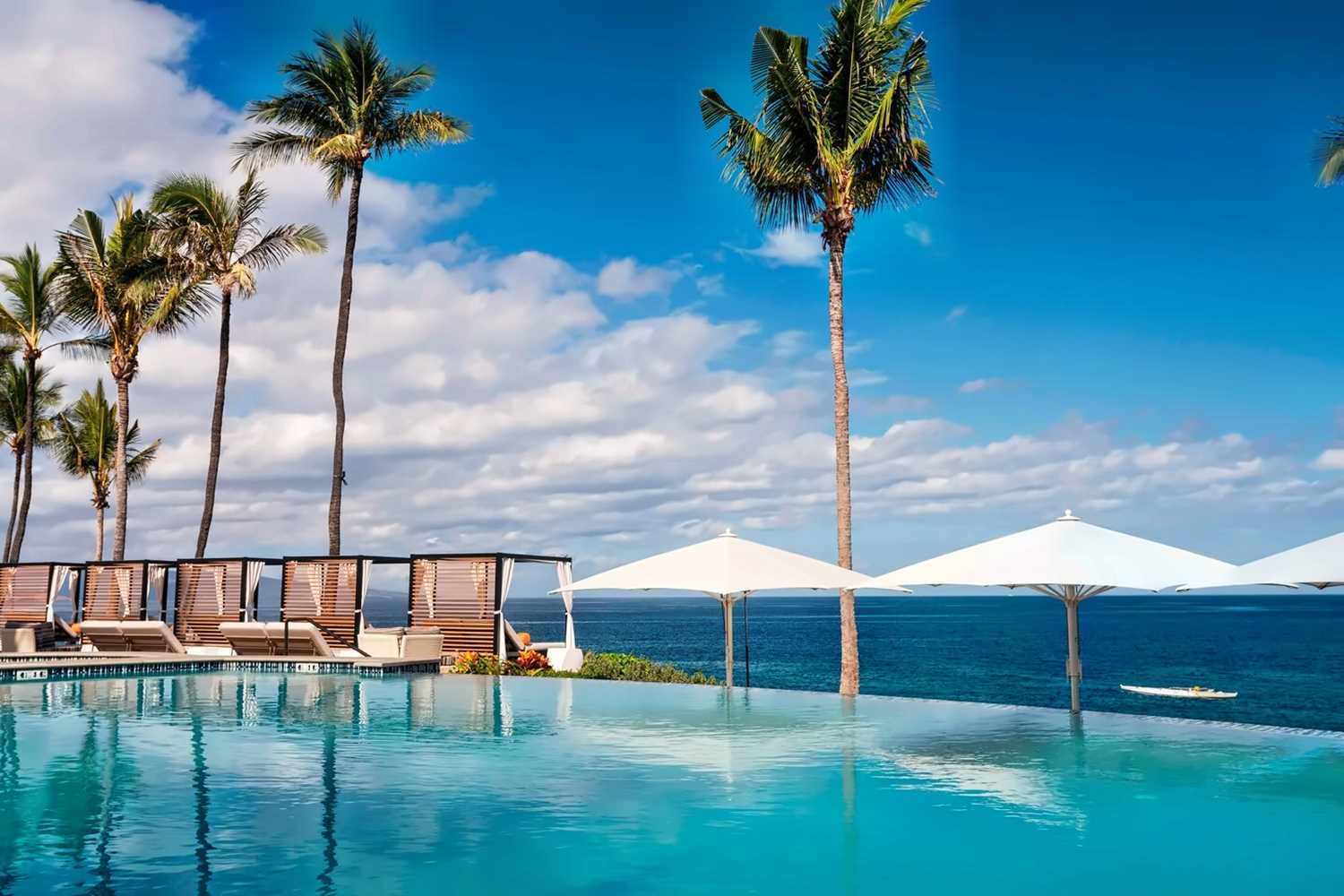 Marriott Wailea Beach Resort
There is nothing like a Hawaiian getaway! The land of Aloha has gained a reputation for being a top-world destination, That is not surprising. When you have so many spotless beaches, impressive volcanic landscapes, beautiful culture, and lush green valleys, it is nearly impossible not to fall in love with the stunning island.
The second-largest Hawaiian island has been getting more popular over the years. There is so much to do and see, but our tip is to explore the Haleakala Volcano, which reaches 10,000 feet into the stratosphere. Watching sunrise through a halo of clouds will be an experience you will never forget. Just remember to pack a jacket. It can get chilly!
When visiting Hawaii, the Marriott Wailea Beach Resort will be the perfect pick for accommodation. The hotel has been included in Forbes Travel Guide Recommended ratings, which is another proof of its greatness. As soon as you arrive, you will be impressed by the beauty of the Pacific.
The tastefully designed hotel is set right on the water's edge. Guests may enjoy a spectacular spa, championship-level golf courses, and a well-equipped fitness center. In addition, the hotel boasts incredible outdoor pools and even the longest resort water slide in Hawaii.
The Marriott Wailea Beach Resort Maui has 547 spacious rooms and suites, all of which are customized with ocean-inspired decor. Thanks to large balconies, guests may enjoy stunning views and sunsets over the ocean. Who knows – you may even spot a humpback whale!
To get the most out of the experience, book your vacation through PrivateUpgrades. Amongst other benefits, you will receive a 20% cabana rental discount. The offer is valid until the end of the year, so make use of this opportunity!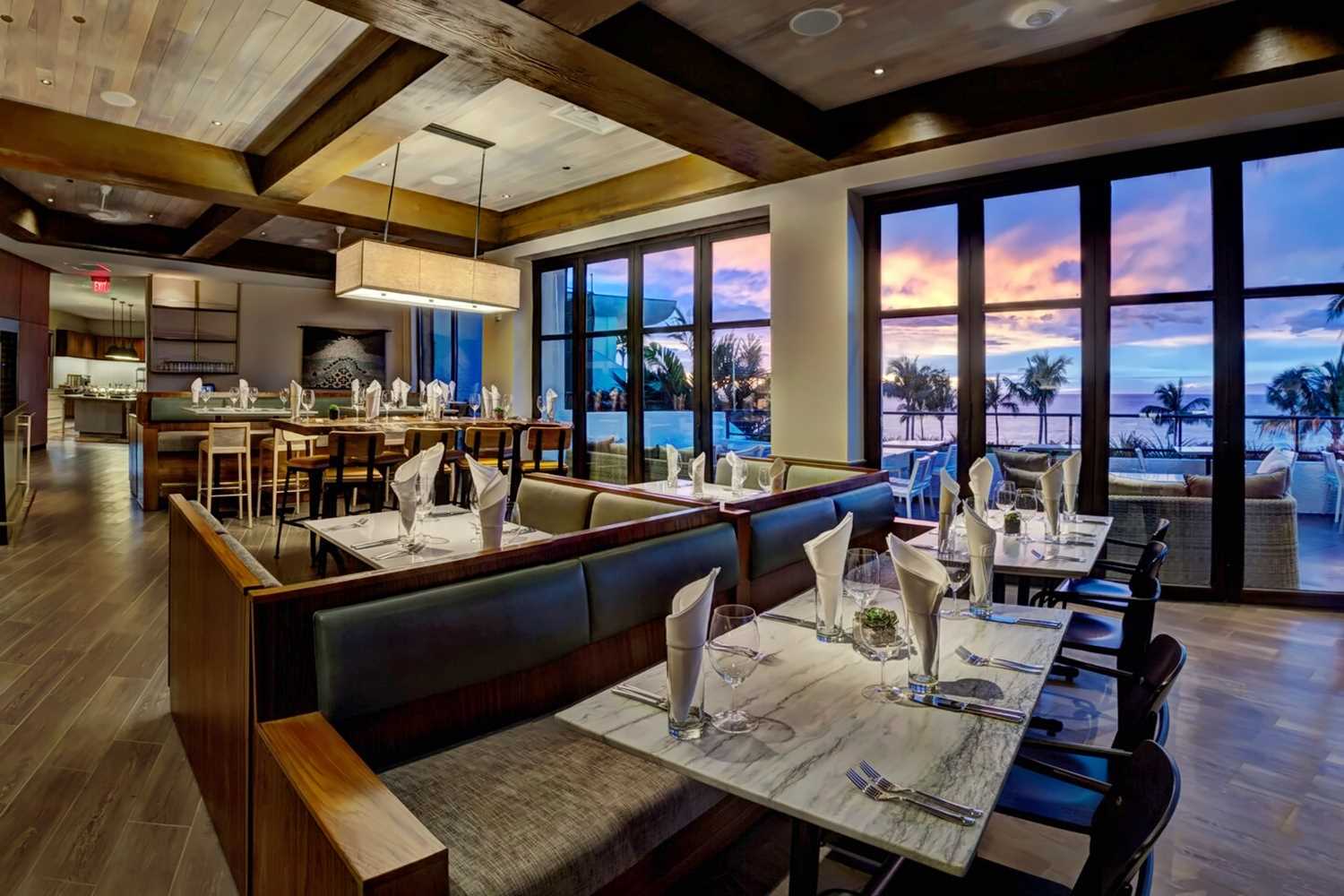 Why should you become a PrivateUpgrades member?
These, of course, aren't the only amazing accommodations in the USA that are worth your attention. On our website, you will find exclusive deals for hotels all around the states. So whether you wish to enjoy sunny Florida, explore New York, or relax in Arizona, we have the ultimate selection of the most luxurious stays.
By becoming a PrivateUpgrades member, you will have access to more than 260 exclusive promotions and hotel deals. Whatever you might wish for – free nights, complimentary experiences, rate discounts, and so much more – we will take your vacation to a whole new level.
If you have any questions or wish to learn more about the benefits of our members-only travel club, don't hesitate to contact our team! We will happily help you arrange the vacation of your dreams!