Ideas for Choosing Your Next Winter Holiday Destination – The 5 Star Luxury Hotel Community
Traveling is a dream in itself, and dream travel is the ultimate goal! Both beginners and experienced travelers face the difficult choice of where to go.
How can you make the important decision? Fortunately, the world today is more accessible than ever before. Thus, giving us the opportunity to head just about anywhere. But with so many options available, it can be hard to decide.
This guide will not only help you choose your next winter destination but also give you ideas for luxury accommodation in each place.
Barbados
Beach, food, delicious cocktails, and dancing. This is how Rihanna described her perfect day in Barbados.
The laid-back atmosphere of the Caribbean islands will strike you as soon as you arrive. On the glamorous west coast, vacations are luxurious and marked with five stars. But the further south you go, the more you will feel the local flavor. Cozy restaurants, fresh seafood dishes, and wonderful reggae music.
If you like a more relaxed vacation, the East Coast is for you. You can also come here for the cool surfers and white sand beaches.
January marks the end of the rainy season in Barbados. After that, you can enjoy plenty of warmth and sunshine.
As for where to stay, PrivateUpgrades offers a variety of choices if you want to enjoy luxury in all its glory. Our recommendation – Sandy Lane Hotel.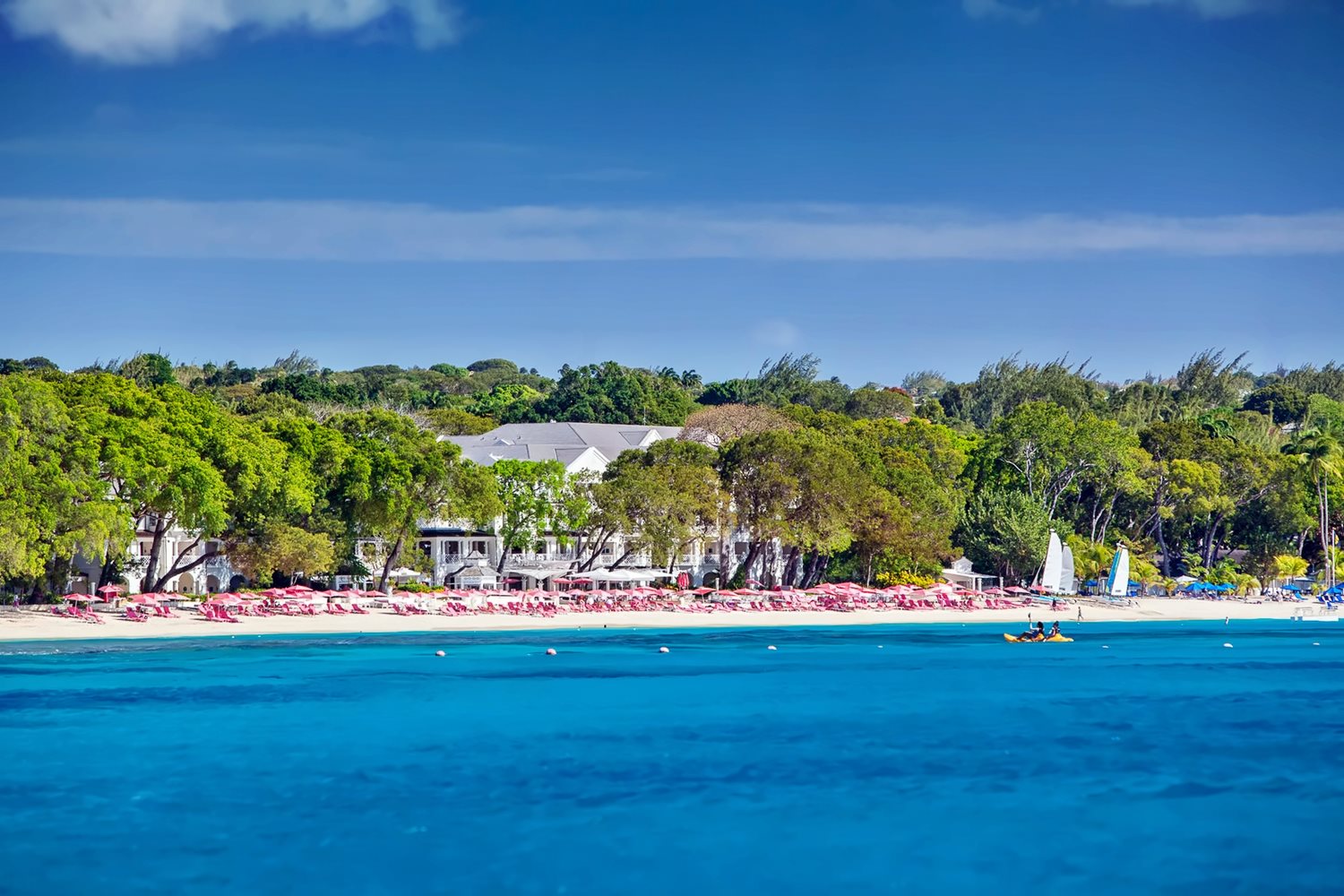 Sandy Lane
The hotel is located on the west coast of the island of Barbados, 25 km from downtown Bridgetown. From its opening in 1961 to this day, Sandy Lane has been a top vacation destination for celebrities, movie stars, and famous politicians.
It is more than a hotel – in fact, it is almost a small town that has everything you need for a comfortable vacation at the highest level.
The white, glistening in the sun hotel building, built-in antique style of coral stone, is surrounded by trees and flowering tropical shrubs. The interiors are decorated using noble color combinations – white and soft shades of green, pink, and beige.
Val d'Isere
In mid-January, all the New Year's holidays are over, and school vacations are not expected. So it is the best time to go to European ski resorts. This winter, why not head to Val d'Isère? Not only does it have the best slopes on the entire continent. This ski resort is also located not far from sunny Saint-Tropez.
Over the past five years, a lot of hotels have appeared in the town, offering standard rooms and even charming chalets. There is a cable car near most of them, so you can easily get to the mountains to ski.
If you visit this extremely beautiful place, you will not find a better accommodation than the Airelles Hotel Val d'Isere.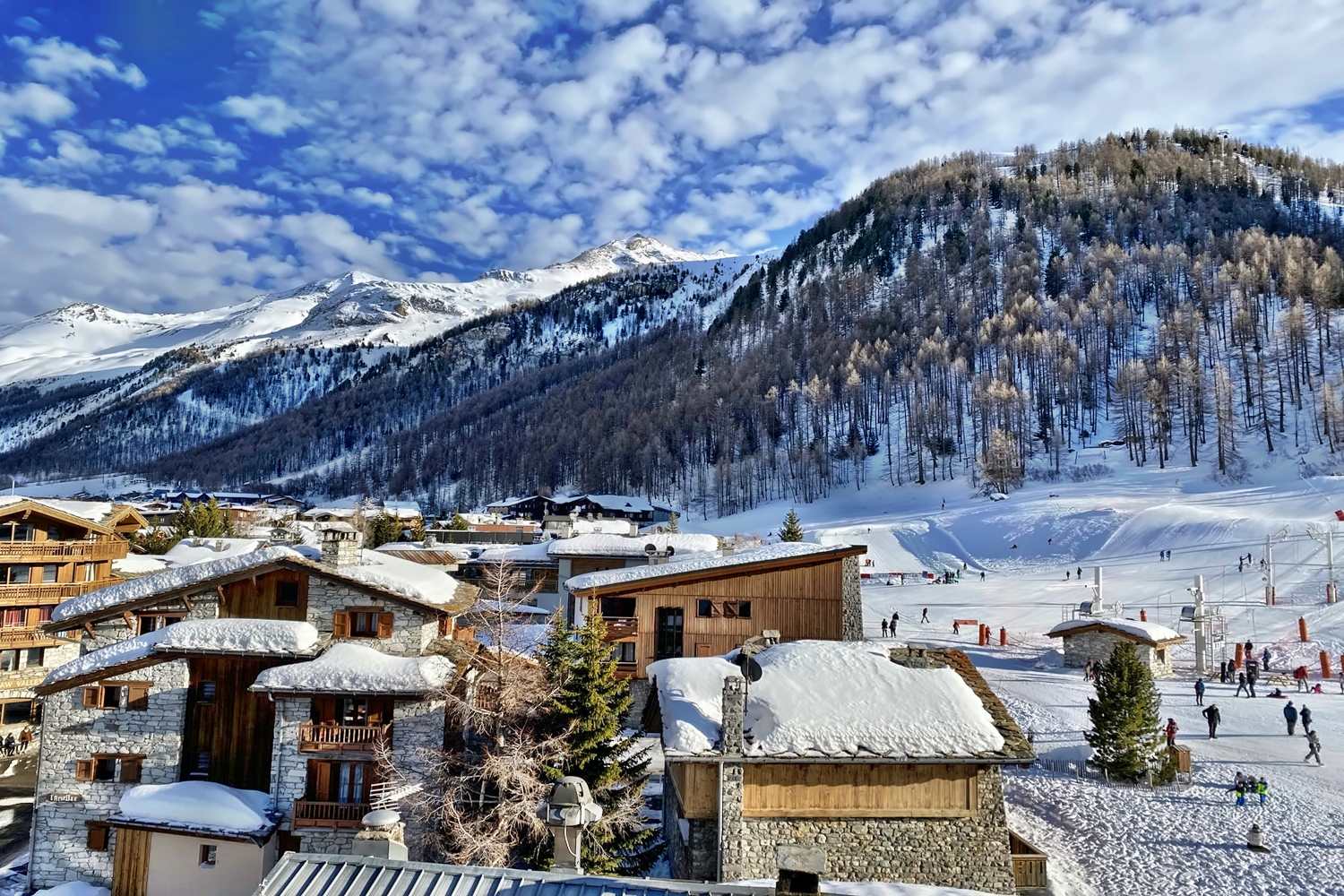 Airelles Val D'Isere
The Airelles Hotel Val d'Isere resembles a fairytale castle, hidden from the outside world in the mountain snows. After conquering the unbeatable slopes of Val d'Isère, you can enjoy relaxing treatments in a huge spa center with a 1200-square meter pool, and a variety of saunas and jacuzzies.
Gourmets will be pleased to spend the evening tasting Savoyard specialties and the best wines in the region. For the youngest guests of the resort, there is a children's club that offers plenty of fun.
The hotel has 41 rooms, including 11 suites and five apartments, three restaurants, a bar, cigar lounge, gym, ski rental, cinema, three boutiques, a kids club, babysitting services, and underground parking.
Brazil
Celebrate the New Year in Rio de Janeiro or São Paulo and go to the coast for a couple of weeks. Even if you spend all your year's savings on this trip, it will be worth it. Several kilometers of deserted golden sand beaches, palm trees, and turquoise-colored waves. Pure magic, right?
Your vacation will be best enjoyed in the small coastal town of Transoco or on the islands of Biopeba and Tignare, where it is quiet, and there are no cars.
If you want to combine your holiday with days at the beach and more lively and sociable evenings, Hotel Emiliano is the right place to stay.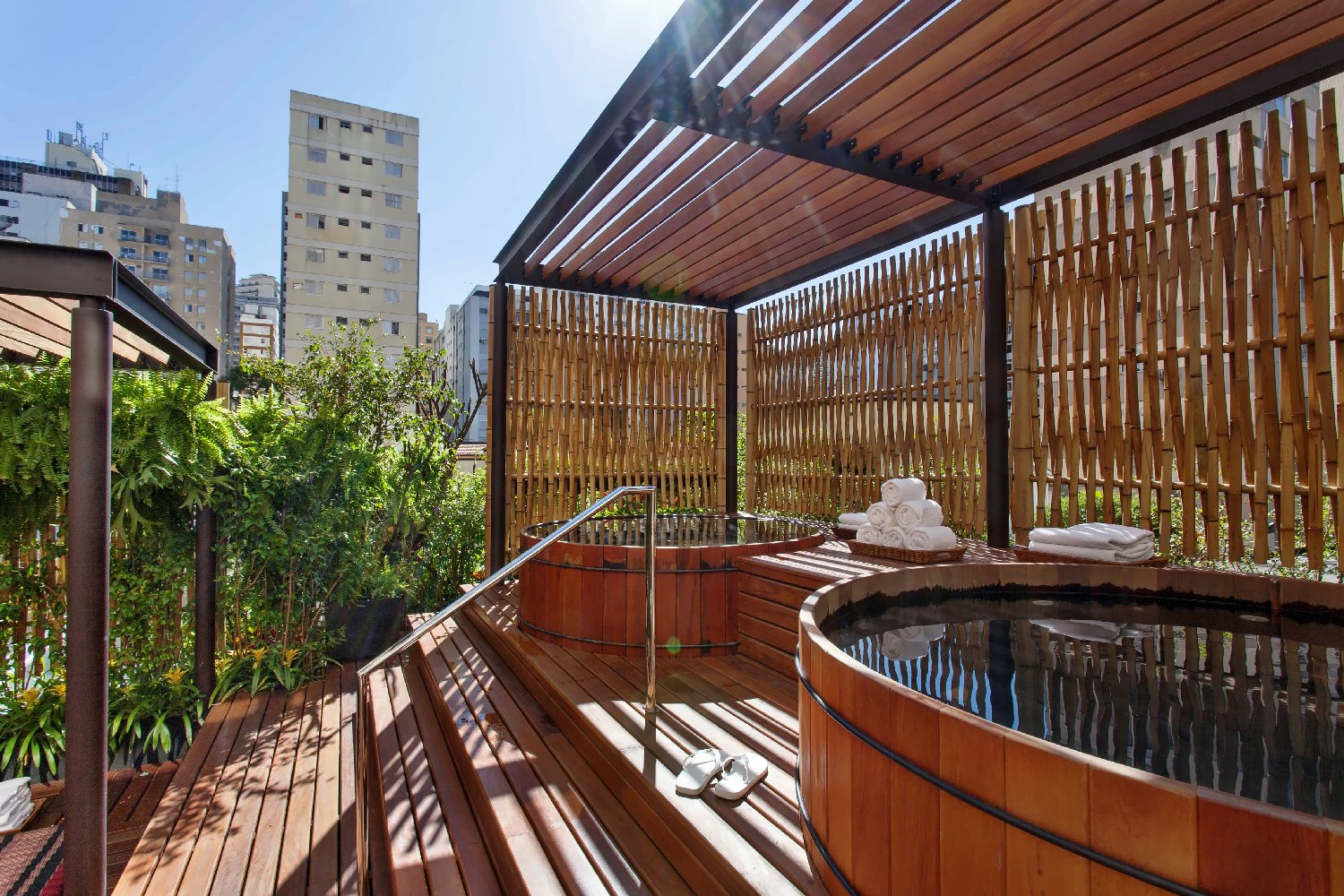 Hotel Emiliano
The luxurious Hotel Emiliano is located in the lively Jardins district. Close to the famous Louis Vuitton, Giorgio Armani, and Christian Dior boutiques, art galleries, and restaurants, it is considered one of the best hotels in São Paulo.
The light-silver 24-story hotel building with panoramic windows is made of modern materials in a minimalist style. The smooth, shiny floors gently reflect natural light. Paired together with a warm sandy color palette, and a successful combination of glass, wood, and metal, it's a real treat for the eyes.
The restaurant and bars offer a refined menu of modern Italian cuisine, complemented by exclusive wines, champagne, and cocktails.
Thailand
This paradise place is especially beautiful in January. Yes, it is full of tourists but not as many as on New Year's Eve. In Thailand, it is worth visiting both the capital and the islands on the Andaman coast – Phipi, Phuket, and Ko-Lanta.
If you want to go to the eastern islands of Samui, Phangan, and Tau, it is better to wait until March. Since it is the rainy season in January, you won't be able to sunbathe on these islands.
One of the best accommodations in the area is Four Seasons Resort Koh Samui. You may have heard of this hotel without even being there because it is truly unique in its design and service.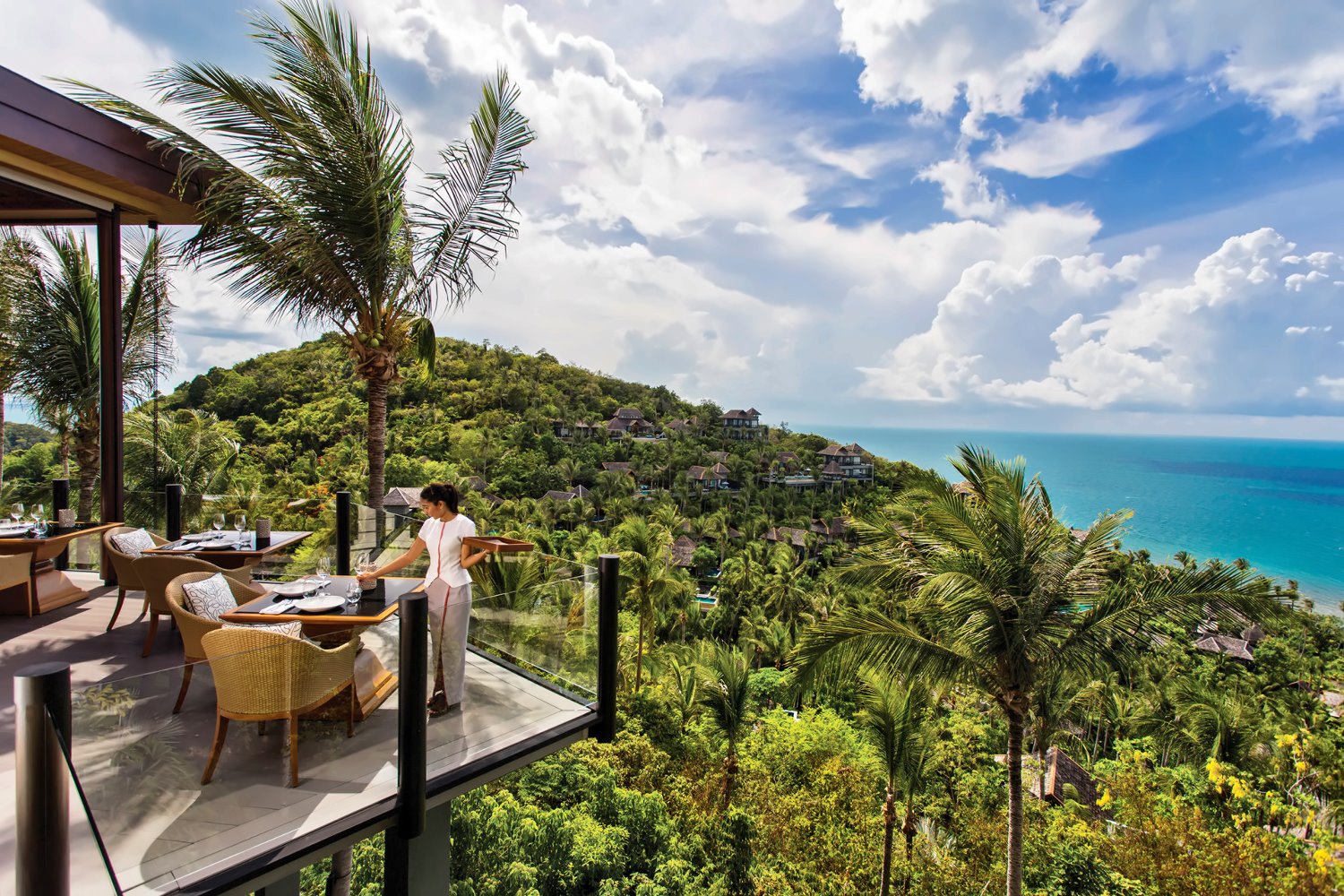 Four Seasons Resort Koh Samui
The luxurious Four Seasons Resort Koh Samui is nestled among beautiful mountains with waterfalls, humid tropical forests and a spacious sandy beach washed by the clear waters of the Gulf of Thailand.
The hotel's comfortable rooms are elegantly decorated, combining classic style with Thai motifs, rosewood furniture, exquisite handmade decorations by local artisans, and spacious terraces with private pools and stunning views of the sea and surrounding countryside.
Four Seasons Resort Koh Samui offers a fantastic spa and wellness center with gym and yoga classes, a large outdoor pool, tennis courts, and a wide range of water sports and excursion programs.
Mexico
A Mexican winter has everything most lack – warmth, a riot of colors, and plenty of exoticism.
Parties on the beach, yoga in the shade of trees, and swimming in the cannons.
Chances are that you will fall in love with the spirit of Tulum and the small island of Holboche, where everyone walks barefoot.
There are different ways to vacation in Mexico. If you want to enjoy a bit of colonial architecture, go to Mérida. And if you want to lounge on the beach, the best way to do it is by heading to Sayulita. Either way, both the Atlantic and Pacific coasts have great weather – warm and almost cloudless.
What better combination than perfect weather and a white sandy beach? It is hard to find a more ideal place to spend your trip. The hotel St. Regis Punta Mita offers both!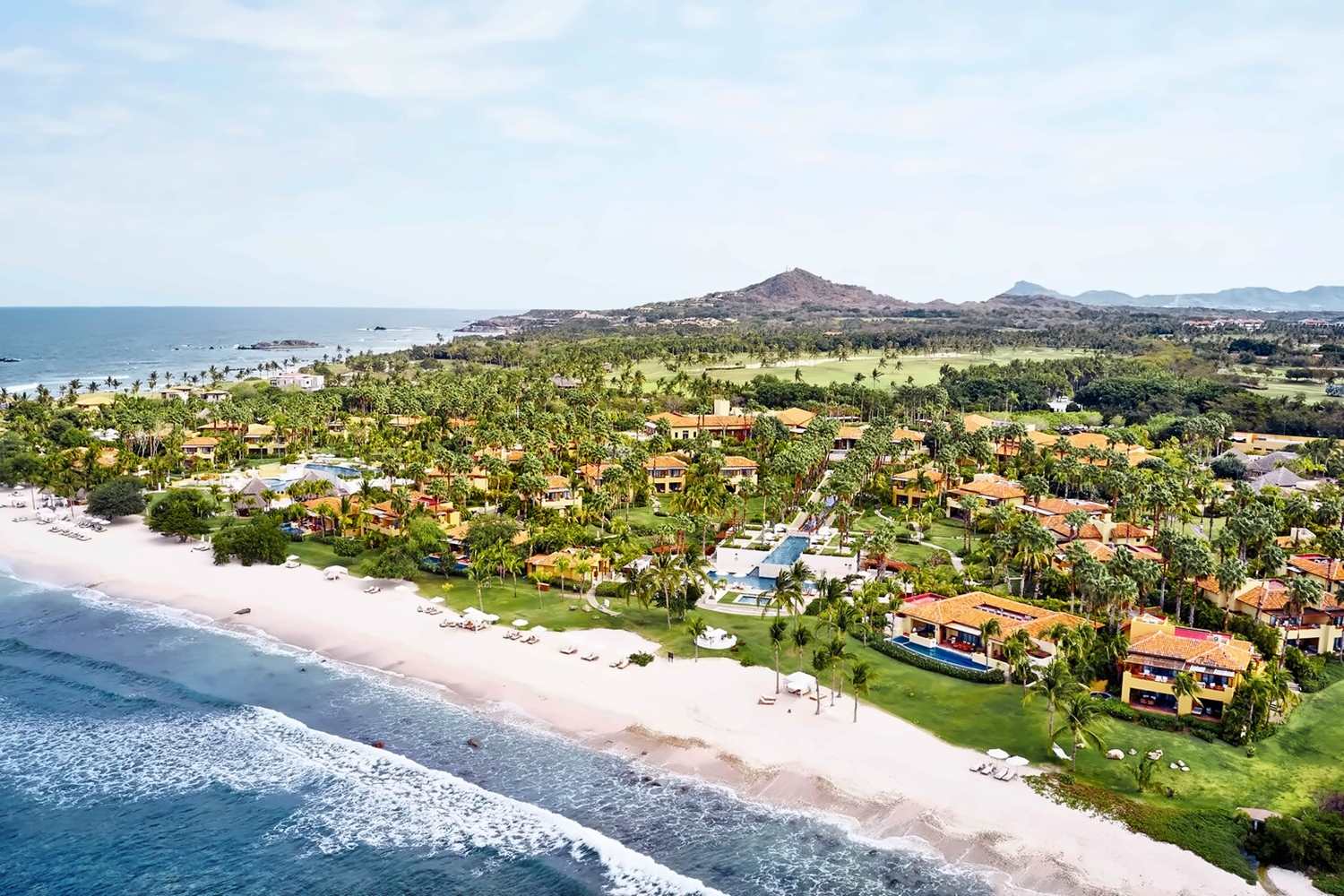 St. Regis Punta Mita
The St. Regis Punta Mita Resort is located on a white-sand beach and in the clear waters of the Pacific Ocean. The hotel, immersed in lush tropical greenery, combines architecture and decor in the Mexican tradition, elegant classic style, and ultra-modern comfort.
It features spacious rooms with balconies overlooking the ocean or shady gardens, gourmet restaurants and intimate bars, pools and a kids club, a luxury spa and tennis center with ten courts, two golf courses, opportunities for water sports, and much more.
These are just some of the cities and places in the world that are definitely worth a visit in your lifetime, whatever season of the year you are traveling in, but especially in the winter months. So open your travel notebook and plan your next trip now!