Australia news live updates: Fina bans swimmer who fainted from final; Victoria names new ministers; Penny Wong to travel to south-east Asia | Australia news
Atlassian offers support to employees impacted by Roe v Wade decision
From the Atlassian co-founder Mike Cannon-Brookes:
Starting today, US employees living in states that have restricted or banned abortions will be offered reimbursement for travel and accommodations for themselves and a companion should they seek care outside their state.
ACT reports 105 people in hospital with Covid
There have been no Covid deaths in the ACT, but 105 people are in hospital, one in intensive care.
South Australia records one Covid death
One person has died in South Australia and 209 people have been hospitalised with Covid. Eight people are in intensive care.
New details of orange roughy's life cycle prompt calls to limit fishing
Lisa Cox talked to Adrian Meder, the sustainable fisheries manager at the Australian Marine Conservation Society, for this story:
If the science is correct, we've just invited New Zealand-based boats and crews to catch these fish, do decades-lasting damage to our diminished orange roughy stocks and our deep-sea coral reefs, and ship almost all their catch straight to the US and Europe.
Fina bans artistic swimmer who fainted in pool from final
Anita Alvarez, the US Olympian artistic swimmer, said yesterday she was feeling better after dramatically fainting and sinking to the bottom of the pool, before being rescued by her coach.
But Fina, the water sports federation, has decided that's not good enough. She won't be allowed to compete in tonight's women's team free final (it's scheduled for midnight, AEST).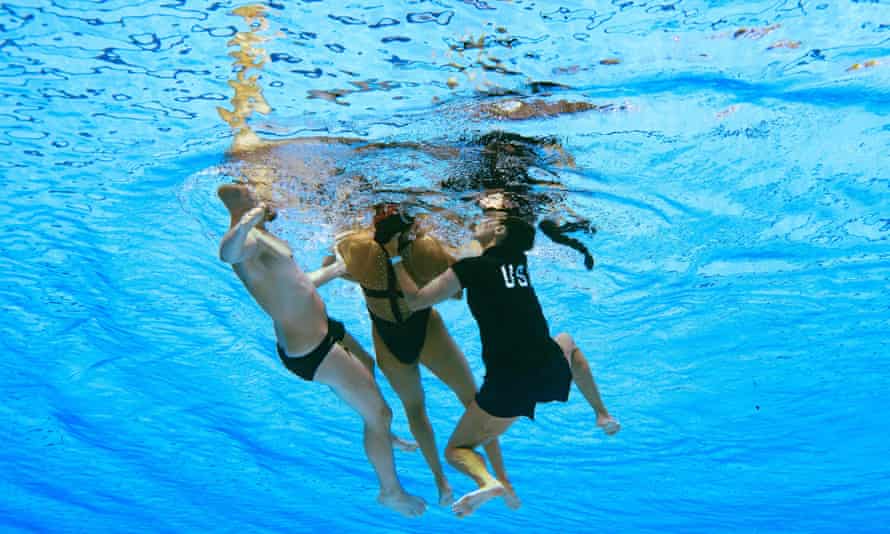 In a statement, Fina said:
Earlier today Fina convened a meeting that included three representatives of Fina's sports medicine committee, the Fina executive director, the Team USA doctor, the Team USA team leader and the president of USA Artistic Swimming.

The meeting lasted an hour. Following these discussions, Fina determined that Anita Alvarez should not compete today.

The health and safety of athletes must always come first. While Fina understands why this decision will have been disappointing to the athlete, it was a decision that was made with her best interests in mind. Fina is delighted that Anita Alvarez has already made such a strong recovery, and looks forward to seeing her in competition again soon.
You can catch up on what happened at the world championship solo competition here:
An enlightened Australia:
Northern Territory reports 12 people in hospital with Covid
The Northern Territory hasn't reported any Covid deaths. Twelve people are in hospital, none of them in intensive care.
Queensland records five Covid deaths
Five people have died in Queensland with Covid, while 556 people are in hospital, 11 of them in intensive care:
Thanks, Josh Taylor, for driving while all that was happening!
I shall now hand the blog back to Tory Shepherd for the next couple of hours.
Penny Wong to travel to Vietnam and Malaysia
The foreign minister, Penny Wong, has announced she will travel to Vietnam and Malaysia from tomorrow.
She says:
Australia's future is tied to the future of south-east Asia, a region we share.

It's more than geography that binds us – we have genuine links in Vietnam and Malaysia: family, business, education and tourism.

My visit seeks to deepen these ties, building on our existing partnerships for the benefit of our countries and the region.

It's important we work closely together to capitalise on shared economic opportunities, strengthen regional security, and address climate change.

In Vietnam I will meet with President Nguyen Xuan Phuc, Prime Minister Pham Minh Chinh and Foreign Minister Bùi Thanh Sõn.

Ahead of next year's 50th anniversary of diplomatic relations, our discussions will focus on climate change cooperation, our shared trade and investment ambitions and Australia's continued support for Vietnam's Covid-19 recovery.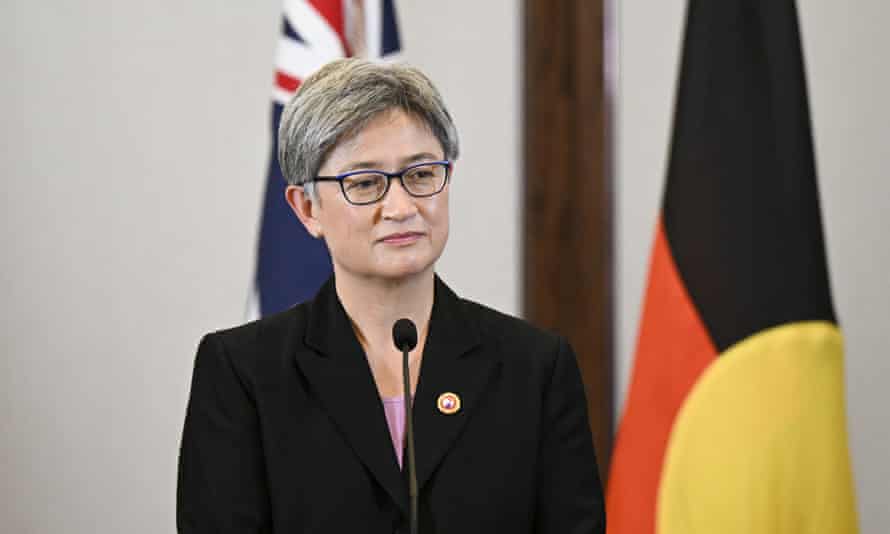 On 28 July, the foreign minister will go to Malaysia, where she will also visit Sabah, the region Wong is originally from:
On the 28th, I will travel on to Malaysia, where I look forward to meeting Minister for Foreign Affairs Dato' Sri Saifuddin bin Abdullah, as well as Defence Minister Dato' Seri Hishammuddin Hussein and Minister for International Trade and Investment, Dato' Seri Azmin Ali.

I will reaffirm our commitment as Comprehensive Strategic Partners and discuss economic recovery, climate action, education ties and health security.

I will also travel to Sabah. It's a region with longstanding ties to Australia, and it's the region where I am from. Having spent my early years in Kota Kinabalu, I look forward to the great honour of returning to the city as Australia's foreign minister.
Victorian government unveils frontbench it will take to state election
Here's the full report on the Victorian Labor caucus vote via AAP.
The Victorian government has unveiled the frontbench it expects to take to the November state election and crowned a new deputy premier.
The transport infrastructure minister, Jacinta Allan, will replace James Merlino as deputy premier, one of four senior Labor ministers to announce their retirement and step down from cabinet on Friday.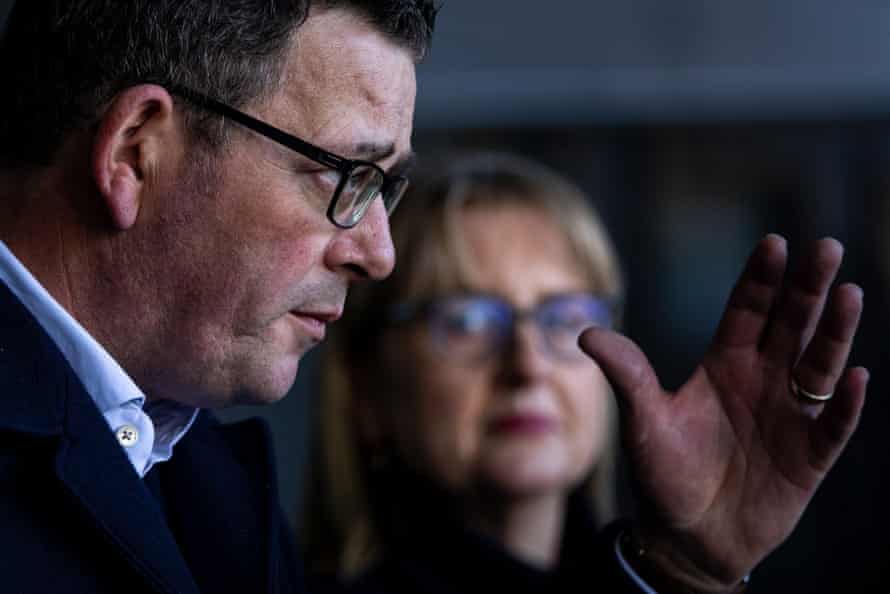 Labor MPs Lizzie Blandthorn, Colin Brooks, Steve Dimopoulos, Sonya Kilkenny and Harriet Shing will fill the ministerial vacancies, although their exact responsibilities are not yet finalised.
Maree Edwards was elected to replace Brooks as speaker, while Natalie Suleyman will become deputy speaker.
The changes were unanimously backed by the Victorian Labor caucus during a meeting at Parliament House on Saturday.
The premier, Daniel Andrews, said the new ministry will be sworn in at Government House on Monday and the exact allocation of portfolios could be announced as early as Saturday.
The former Australian prime minister Julia Gillard responding to the news of the US supreme court overturning Roe v Wade overnight.
First non-stop flight from Australia to continental Europe set to depart
Stir crazy Australians celebrating the end to travel restrictions will be able to take a direct flight from Perth to Rome, AAP reports.
The new route, operating from Saturday night, is the first non-stop flight from Australia to continental Europe on offer.
The Western Australian premier, Mark McGowan, will join the Qantas boss, Alan Joyce, on the inaugural flight to Rome.
"(This) represents an incredible milestone for Western Australia," he says.
The carrier says the route was opened up after the success of its direct Perth to London flight which started in 2018.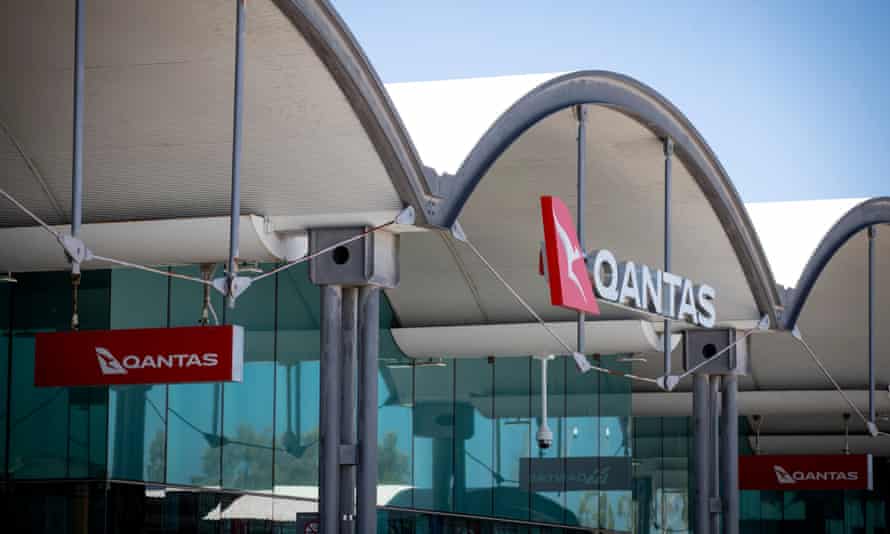 Travellers are demanding more point-to-point travel than ever in the wake of lockdowns and border closures, Qantas says.
The WA tourism minister, Roger Cooke, says it is a "historic moment" for his state with hopes it will drive a massive boost to local tourism and hospitality industries.
Qantas has already flagged it will open routes to Johannesburg and Jakarta from Perth later this year.
The airline has been grappling with a surge in travel demand as Australians look to reconnect with the world.
Airports and airlines are already warning commuters of what may be in store for them as school holidays start across the country.
But they're hoping to avoid a repeat of the travel chaos that gripped airports at Easter with airlines putting on more staff, including customer service personnel and pilots.
Teenager dies after being stabbed in northern NSW
A teenager is dead following a stabbing in northern NSW, AAP reports.
Police say the still to be identified victim, thought to be a 17-year-old boy, was found suffering stab wounds at a home in Casino around 1.30am on Saturday.
He was treated by paramedics but died at the scene.
The residence is to undergo forensic examination, while a search of the surrounding area has been conducted with help from the dog unit and local police.
The homicide squad will also assist with the case, with initial inquiries suggesting the incident was targeted.
The boy's death follows that of a 50-year-old man involved in a physical altercation at South Grafton, on the state's north coast, on Friday morning.
Police say a 64-year-old man arrested at the scene will face court charged with manslaughter.
Emergency services were called to Phoenix Close following reports of a neighbour dispute shortly after 9.30am.
On arrival, they found the man unresponsive and suffering head injuries.
He was treated by ambulance paramedics but was unable to be revived.
The accused man was expected to appear in Port Macquarie local court on Saturday.
Finally Andrews is asked if he is concerned about the institutional knowledge leaving with the four ministers resigning ahead of the state election.
He says it has been "an orderly, professional, seamless process" to replace the ministers and they'll be building experience, skills and knowledge:
So, of course, there is a lot of experience, but there is also a lot of depth in this team and I'm proud to think that just like the cabinet, the senior leadership group, the coordinating ministers' group, is now more than 50% women. We've got a much more diverse cabinet as a result of these decisions that have been made. Of course I pay tribute to all of those who were leaving yesterday, and that was right to do because they are outstanding people, but they are being replaced by equally outstanding people as well.
Andrews is asked if he discussed a handover with Allan at all. He says "not at all":
We are focused – every single member of my team is focused, all of us, on doing the things we said we would do over the next five months and putting a positive and optimistic plan to the Victorian community.

Those who know me know I've never taken the Victorian community for granted. Never taken any vote, any seat, any contest for granted. The state election will be very close. They always are. It is a handful of votes and a handful of seats.

We will put forward a positive, optimistic plan and give Victorians the choice: Keep building, keep the place strong, make it fairer, create jobs, or go a different way – and closures and all the risks involved in that. But that's not a choice for me, that's a choice for the Victorian community.

My job, our job together, all of us, is to put forward that optimistic and positive plan, and that's what we are focused on. We don't take that outcome for granted. We simply don't. We never have, we never will.
Daniel Andrews announces new ministry appointments
The Victorian premier, Daniel Andrews, is speaking in Melbourne about the new appointments to his ministry, after Labor caucus voted today.
He says he will make announcements about portfolios later today or tomorrow, with the new ministry sworn in on Monday.
He welcomed the appointment of Jacinta Allan as deputy premier:
Jacinta is someone who came into the parliament in 1999, one of the very youngest MPs in the history of our parliament, and right through her long career, she has been a champion for regional Victorians, Bendigo and has made a such a huge contribution to building our state, to employing hundreds of thousands of Victorians to getting things down. That's why, I think together with her work ethic and her character, that's why her colleagues, all of them, have unanimously supported her today. She has big shoes to fill, of course.

James Merlino, not only our friend, but no one could have asked for a better deputy than James Merlino. I pay tribute to him and thank him for his amazing work and all he has done, and his great loyalty and support to me at a personal level. But JA is just outstanding and it is fitting that the caucus have elected her unopposed.