All about Marbella you need to know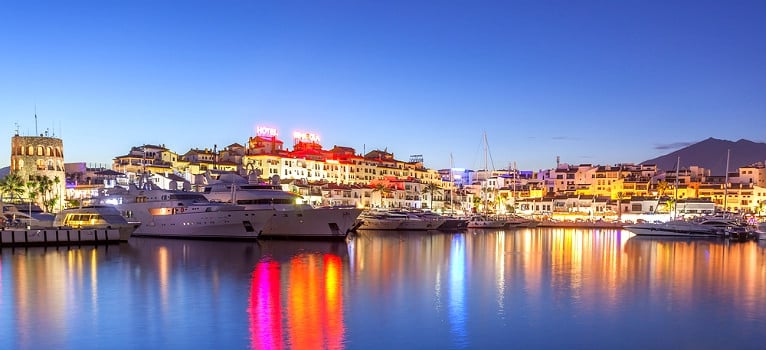 Marbella is a beautiful coastal town located in the province of Malaga in southern Spain. The town is known for its stunning beaches, luxurious lifestyle, and vibrant nightlife, making it a popular holiday destination for visitors from all over the world. In this blog, we'll take a closer look About Marbella, what makes Marbella such a unique and exciting place to visit.
Beaches
Marbella is home to some of the most beautiful beaches in Spain, offering crystal clear waters and soft golden sand. The town's beaches stretch over 16 miles along the coast, offering a range of options for sunbathing, swimming, and water sports.
One of the most popular beaches in Marbella is the Playa de la Fontanilla, located in the heart of the town. This beach offers a range of facilities, including sun loungers, parasols, beach bars, and restaurants.
Luxury Lifestyle
Marbella is known for its luxurious lifestyle, with high-end shopping, dining, and entertainment options. The town is home to some of the most exclusive designer boutiques in the world, as well as a range of Michelin-starred restaurants.
One of the most exclusive areas in Marbella is Puerto Banús, known for its luxurious marina, high-end shops, and restaurants. This area is a popular spot for celebrities and the wealthy, offering a glamorous and luxurious atmosphere.
Vibrant Nightlife
Marbella is also known for its vibrant nightlife, offering a range of bars, nightclubs, and music venues. The town's nightlife scene is famous for its party atmosphere, with DJs, live music, and dancing until dawn.
One of the most popular nightclubs in Marbella is Olivia Valere, located in the heart of the town. This club is known for its luxurious decor, celebrity guests, and lively atmosphere.
Cultural Attractions
Marbella also offers a range of cultural attractions for visitors to explore, including historical landmarks, art exhibitions, and museums. The town's Old Town is a charming area with narrow streets, white-washed buildings, and a range of shops, cafes, and restaurants.
One of the most popular cultural attractions in Marbella is the Museo Ralli, a contemporary art museum that features works by artists from around the world. The museum is located in the heart of the town and offers a range of exhibitions throughout the year.
Outdoor Activities
Marbella is surrounded by stunning natural beauty, making it a perfect destination for outdoor enthusiasts. The town offers a range of outdoor activities, including hiking, biking, golfing, and water sports.
One of the most popular outdoor activities in Marbella is golfing, with over 15 golf courses located in the area. These courses offer stunning views of the sea and mountains, as well as challenging layouts for golfers of all levels.
In conclusion, Marbella is a unique and exciting destination that offers a range of attractions for visitors to enjoy. From stunning beaches and luxurious lifestyle to vibrant nightlife and cultural attractions, Marbella has it all. So, if you are planning a trip to Spain, be sure to visit Marbella and experience all that this beautiful town has to offer.