5 Amazing Features about Ladakh that Makes it an Ideal Place for Adventure Lovers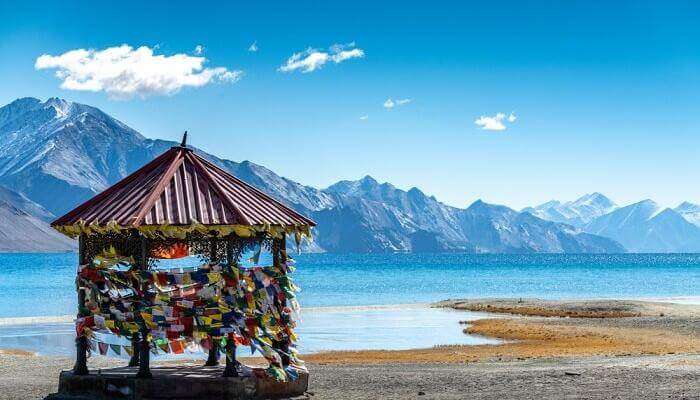 Ladakh is heaven for nature lovers and adventure junkies. The beautiful landscape and scenic views are not only captivating but also great for adventure sports. Ladakh is known for some of the best adventure sports if you're looking for that adrenaline rush. The mesmerizing landscapes not only thrill you but give you an experience of a lifetime! You can find many Ladakh tour packages that are designed for adventure freaks.
If you're planning a trip to Ladakh, here are 5 features about Ladakh that are great for adventure lovers.
5 Features About Ladakh that's Ideal for Adventure Lovers
The cultural heritage, natural beauty, snow-capped mountains, and the flora and fauna of the land are something that sets the land apart from the rest. Ladakh has numerous adventurous activities that you can indulge in for a fun-filled holiday. Here are 5 adventure activities to enjoy on your Ladakh trip.
1. Trekking
One of the most popular activities on Ladakh tour packages is trekking. You can find many trekking options on your Ladakh tour that are exciting and thrilling. The Chadar Trek in Ladakh is one of the most popular treks in the world. Tourists from all around the globe visit Ladakh to enjoy trekking on the frozen River Zanskar. Adventure seekers and trekkers take a Ladakh trip during the winter to take this challenging, exciting, and enthralling trek. Some other popular treks include Markha Valley Trek, Stok Kangri Trek, and the Snow Leopard Trek. 
2. Camping
Camping is another popular activity on Ladakh tour packages for adventure lovers. It's a great way to relax and explore the beauty of the land. Sleeping under the night sky and watching the twinkling stars will give you a memorable experience. This activity has now become a top favourite among travellers visiting Ladakh. Some famous and trustworthy camps that you can enjoy on your Ladakh trip are Camp Water Mark, Camel Resort Camp, Nature's Nest Camp, and Bikamp at Leh.
3. Rock Climbing
If you're up for some physically challenging activity on your Ladakh trip, then rock climbing is for you. This demanding sport involves climbing on natural and artificial rocks. You can enjoy this sport while you camp. Special climbing equipment is available to indulge in this adventurous activity in Ladakh.
4. Jeep Safari
Jeep safaris give you a chance to experience the beautiful landscape in the best way possible. From the high passes and icy lakes to the monasteries and more, there are so many exciting places to cover on a jeep safari in Ladakh. There are many Ladakh trip packages available, and you can choose one at your convenience. Some of the popular routes are Trans Himalayan, Manali-Leh, and Srinagar-Leh safari. Jeep safaris are a convenient and great option for families and people of all age groups.
5. River Rafting
For the adrenaline rush, river rafting is a great option. You can try river rafting in Zanskar and Indus. It's an experience of a lifetime, and there's no better destination than Ladakh. Traversing through the waters amidst snow-covered peaks and deep canyons makes it a fascinating experience. The best stretches are between Nimu and Spituk. However, if you're looking for difficult stretches that excite you, then go for the stretches in Zanskar between Nimu and Padum.
Other Adventure Activities to Try On Your Ladakh Tour Packages
Quad Biking
If biking is something you enjoy and exhilarates you, then quad biking is for you! It gives you a chance to experience some of the highest regions that will leave you spellbound. You can explore the mesmerizing beauty of the Nubra Valley on an ATV bike. Criss-cross through the dirt roads for an experience of a lifetime!
Camel Safari
Imagine riding on a camel in Ladakh like a nomad. Yes, Ladakh has camel safaris too! You can enjoy a camel safari, passing through the mountainous regions and rocky terrains for the best experience. Some of the most popular camel safaris are the Hunder and Diskit Valley safaris. On a camel safari, you are taken through the beautiful dunes. You also get a chance to visit every nook and corner which is impossible by vehicle. These were five amazing features of Ladakh that are ideal for adventure lovers. Check out Thomas Cook Ladakh tour packages to get the best deals and discounts. You can choose from a wide range of Ladakh trip packages on the website that suits your preference. Pick the best Ladakh tour depending on your budget and duration. So go ahead, and book your adventure tour to Ladakh for a memorable and exciting experience!